This post may contain affiliate links. Please read our disclaimer for more information.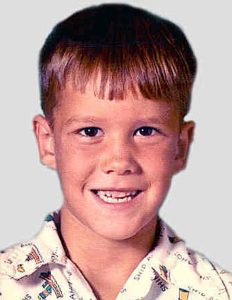 Seven-year-old Jeffrey Michael Bratcher vanished in 1974 after a day out with his father, step-mother, and six siblings in Grays Harbor County, Washington. He has never been found.
About the Case
On June 15 1974, Jeffrey and his family were spending the day in Oceans City, Washington. The children went to play and were told to be back by 7:00 p.m. for dinner.
As the kids started back to the picnic area, Jeffrey told his siblings that he was going to take a different trail and would meet them back at the picnic area.
Jeffrey never made it and has not been seen since. His mother had full custody of all the children at the time of his disappearance.
Police were called and a 72-hour search ensued. Police dogs were brought in and they traced Jeffrey's scent to the park's entrance. However, it vanished at the edge of the pavement.
True Crime Diva's Thoughts
There is very little info on this case but I wanted it on here anyway. I usually do not do that, but I could not help it when I saw his face. 🙁
It's unclear where in Ocean City the family was picnicking as there are several sites, it appears. If this was a kidnapping, it had to be a moment of opportunity because Jeffrey had been with his family up until he decided, for whatever reason, to take a different trail than his siblings. Once he was separated from them, he vanished.
This theory makes the most sense because the police dogs lost Jeffrey's scent at the edge of the pavement at the park's entrance. It's possible that Jeffrey got into a vehicle at this location.
I do not know how familiar Jeffrey was with the park. If he knew the trails really well, then he could not have gotten lost. I suppose if he did, he could have asked the wrong person for help in getting back to his family.
Similar Posts:
Copyright secured by Digiprove © 2017
(Visited 1,215 times, 1 visits today)