This post may contain affiliate links. Please read our disclaimer for more information.
Greg Hart was found dead in 2010 from what has been ruled a drowning. However, his family believes he was murdered. The last place Greg was seen at was a bar owned by Providence, Rhode Island police officers.
I realize readers may be getting sick of my posts on victims near bodies of water lol. However, this one piqued my interest because of possible police involvement, which you should know by now, I absolutely hate. So, you betcha, it's going on this blog! 😀 Anything I can do to help this family, even if it's just getting the case more exposure, I am going to do it!
About the Case
On March 13, 2010 at approximately 10:00 p.m., 23-year-old Gregory Hart drove his Ford Mustang from his home in Dedham, Massachusetts to the apartment of a friend in Providence, Rhode Island. From there, Greg and friends William McClendon, Zachary Piwko, and Piwko's girlfriend, Megan O'Keefe, took a cab to the the Red Room nightclub (later called Saints and Sinners, but now closed) to celebrate Greg's new job. He had graduated with honors in 2009 from University of Massachusetts and this was going to be his first job in the real world.

At some point, a disturbance of some kind broke out at the bar, according to a police report. It is unknown what this disturbance was about.
According to phone records, Greg had an eight-minute conversation with McClendon at 1:10 a.m. Greg disappeared shortly after. It is unknown what the conversation was about or what the disturbance at the bar was because the trio of friends refused to speak about that night, and still do. However, they did say that Greg walked out of the bar at 1:40 a.m. without any explanation. They assumed he walked to nearby IHOP, but his brother later said he would only do that in the summer when it was warm.
Two days after Greg vanished, friends of his who were not with him that night but were searching for him, found his body on a river bank along Woonasquatucket River.
Medical examiner, Dr. William Cox stated that Greg's blood alcohol content level was .25 and ruled his death an accidental drowning. The police said that Greg was highly intoxicated and fell into the river and drowned.
Greg's family and friends refuse to believe this was a drowning. Greg was a certified diver. Greg's grandfather took pictures of Greg's body before it was embalmed. Greg had a smashed eye socket, damaged nose, cuts on his left hand, and bruising on his right hip and legs. He had one small hole on each shin. A white T-shirt Greg was wearing under a blue buttoned-up shirt was completely brown and much dirtier than the blue shirt.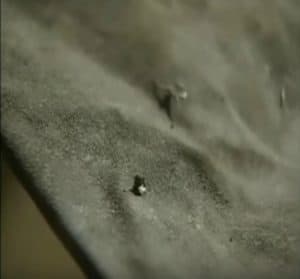 Greg's family said it was very unlikely that Greg was intoxicated that night as he rarely had more than three drinks. Greg's family believes this case is being covered-up by the Providence Police Department.
At the time of Greg's disappearance, the Red Room, located at 1 Fox Place in Providence, was owned by Rebecca Carroll. Her husband is Detective Sean Carroll of the Providence Police Department. Detective Mark Sacco, also with Providence PD, owned the land the bar sat on. Sacco was the first detective investigating Greg's case, which his family felt was a conflict of interest because he owned property where the bar sat.
There are no reports about police interviewing a single witness at the bar regarding the disturbance or Greg's disappearance. No bouncers, bartenders, or patrons.
Then there's Greg's iPhone. Originally, the police report said it was found in the bar's parking lot. Another version said it was found in Greg's pocket.
Greg's family received the phone in pieces. Police told them state technicians from the state crime lab were unable to retrieve any information from it because of water damage to the phone.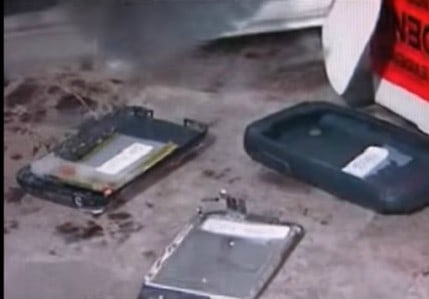 However, Greg's family had tech experts from TechFusion inspect the phone who said his phone was never in water, and they were able to extract call logs and SMS logs and messages from that phone using a surrogate phone – a phone built with an identical phone and part of Greg's phone. It is not known what information the techs recovered or if any of it was helpful to the investigation.
It has been seven years since Greg died, and his parents are still fighting for justice for their son.
True Crime Diva's Thoughts
Like the Hart family, I believe Greg was murdered. I have no doubt in my mind that this is a police cover-up. I also have no doubt that those three friends who were with Greg that night had something to do with his murder, witnessed it, or have knowledge of it.  What other reasons could they give for not speaking about that night?
The Red Room was actually considered an "underground" club. The owners did not advertise the club via advertising – just word of mouth.  They even claimed "you'll only find us if you know about us." They also claimed they maintained an upscale clientele but if you look at the video below, it proves otherwise. Fridays were Freaky Fridays and Saturdays were Sexy Saturdays. Greg and the trio were there on a Saturday night. The video below gives you an idea of what goes on there and the kind of people the bar attracts.
Yeah, really classy clientele there. 😉 It was more like a stripper/swinger's joint. I really do believe it is HIGHLY possible that criminal activities were going on in this sleazy joint.
Something happened at The Red Room. I think that much is obvious. We know a disturbance of some sort broke out before Greg disappeared. What was the disturbance? A fight? If so, between who?
One thing that stands out to me is that McClendon, Piwko, and O'Keefe said that Greg walked out of the bar at 1:40 a.m., leaving them there. Yet, the phone call with McClendon started at 1:10 a.m. and was over at 1:18 a.m., which means Greg should have still been in the bar, according to the friends.
Where was Greg when he made the call to McClendon?
Greg's body was found tangled in river debris on a river bank less than a mile from the Red Room – not by police, but by FRIENDS. I don't know the exact location where the body was found, but I can take a guess. If you see the pics below, to me, it seems rather difficult to just fall in.
I just don't believe that happened. Note the wire fence in the first pic. I remember seeing something about this wire fence near the location of Greg's body. You can't just "fall" in.
The iPhone being in pieces is a clear sign that someone took it apart to make it look like it was damaged from a fall in the river. How on earth was it found in Greg's pocket when it was in pieces? Answer. It wasn't in his pocket ever. Someone had it after he disappeared and took it apart. Originally, police said it was found in the bar's parking lot. So we have two different versions which means police are LYING.
I believe the alcohol found in Greg's body was forced into his mouth prior to death to make this look like he got wasted and fell into the river. No way was this kid so irresponsible that he would get completely wasted, and then just wander off leaving his friends behind. I've been completely wasted before at a bar with friends, and I never walked off and left my friends there. I don't think Greg did either.
I just want to know WHY this happened. Why the friends are lying and not talking. Why the cops are covering it up. Why, why, why!
I didn't have any luck finding McClendon or O'Keefe but I think I found Piwko. He's lived in many places due to service in the Air Force. As of 2016, he was in Colorado.
Similar Posts:
Copyright secured by Digiprove © 2017
(Visited 1,545 times, 1 visits today)