Evil on the Road is a 4-part series on people who vanished while hitchhiking. All articles will be published on Mondays until the series is complete. Today's story was not posted last week due to a family emergency. I will post part 4 tonight.
Keith Dean Fleming, 13, was passionate about surfing and a bit of a rebel.
The Fleming family resided in Cocoa Beach, Florida, where Keith attended Roosevelt Middle School. His parents forced him to seek counseling at Alternatives, a drug therapy center, after finding him with marijuana. His parents promised him a new surfboard if he stayed out of trouble.
Keith had a girlfriend, Gina Palmer. He was Gina's first boyfriend. Keith often wrote her letters with pictures of waves on them and gave them to her at school.
On April 28, 1977, Keith's parents dropped him off at Gina's house after school and told him to be home by dinner. He and Gina spent the afternoon swimming in her backyard pool, then went to a friend's house. However, Keith told Gina he had to go home, so the two hopped on Gina's bicycle and rode to the end of Osceola Street at State Road A1A, then a pothole-filled road line with Australian pines, according to Maria Fleming, Keith's mother. 
Gina said decades later in 2003: "People 'hiked all the time. It was a quick way to get from one side of town to the other. We never thought too much about it."
Keith kissed Gina before they parted ways. It was Gina's first kiss. She never saw him again.
When Gina's mother found out Keith intended to hitchhike, she drove to Osceola and A1A, but he was gone.
According to a 1980 article, Keith was last seen walking southbound about a block north of SR 520 intersection, a five-minute walk from where he parted ways with his girlfriend. He never made it home, and no one has seen or heard from him since.
Police immediately treated Keith's disappearance as a runaway, even though Keith left home with only a clean shirt, jean shorts, and flip-flops. Authorities never searched for Keith or questioned Gina, the last person to see him before he vanished, until 1993, 16 years later. 
In early 1980, Maria Fleming received three mysterious phone calls from who she believed was her son.
Later that year, a Georgia inmate had seen Keith's picture in a newspaper article. He "pipelined" Maria Fleming a gay magazine that "devoted extensive space to a young man who closely resembled what Keith might have looked like several years older," wrote Bill Cox of Florida Today in 1986.
"Nobody thought it was Keith, except me," Maria said. Police could not trace the publication's origins.
Shortly after, Maria received another call from a boy in Long Beach, California, asking how the surfing was back East. The boy did not identify himself, but Keith loved to surf. However, authorities tracked the call to an address of an abandoned building, and the phone number was no longer in service.
Then, Maria received a call from an Asian woman — or she Maria thought by the sound of her voice. The woman referred to Keith, and she and Maria agreed to meet at a shopping center in West Melbourne. Maria waited at a phone booth for an hour, but the mystery woman never showed. 
For several weeks in the spring of 1977, shortly before Keith disappeared, the Unification Church saturated the Cocao Beach area with fund-raising teenage flower girls. Maria Fleming recalled an incident while she and Keith were driving. They saw the girls, and the girls waved at Keith; he waved back. Maria asked who they were, and he said, "Oh, just friends of mine."
The girls annoyed the locals, who brushed off their attempts to get their money. But, Florida Today reported that "when coupled with the avalanche of brainwashing and mind control charges leveled at the church by untold numbers of ex-members, however, the scenario takes a more ominous twist."  
The church pastor was Rev. Sun Myung Moon, a religious cult leader. Those flower girls were called "Moonies," and they "sold flowers and trinkets on street corners and married in mass weddings," according to Moon's obituary in the New York Times. 
At Madison Square Garden in 1982, Moon, and his wife, Hak Ja Han, married 2,075 couples. 
According to the Times, "Moon was said to have made the matches, based on questionnaires, photographs and the recommendations of church officials."
Considering Keith knew some of the Moonies, coupled with the strange phone calls, did the Church have anything to do with his disappearance?
Well, the police never investigated that possible theory. Instead, detectives went in a different direction after the 1979 disappearances of two other boys from Bevard County.
There has only been one prime suspect in all three disappearances — John Rodney McRae.
McRae grew up in Michigan. As a teenager, he was considered a bright student and all-around athlete. But he had a dark side few people saw until one horrific act brought it to light.
On Sept. 9, 1950, McRae, then 15, abducted, raped, and mutilated Joseph "Joey" Housey, 8, before slashing the young boy's throat.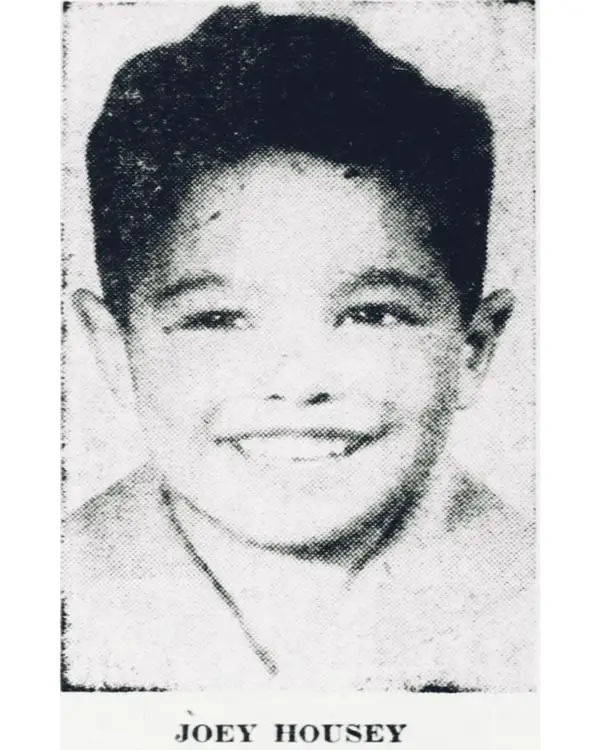 During the two-week search, McRae joined in the hunt for the boy. Joey's body was found on Sept. 23, 1950, in a shallow grave near his home. 
During routine questioning, police learned that McRae had a sharp razor for building model airplanes, and there were traces of blood on it.
Investigators had planned to give him a lie detector test. However, McRae fled by motorboat to Sarnia, Ontario, where an uncle lived, on Sept. 29, 1950.
First, McRae denied the killing but eventually admitted it. He told a relative that he met Joey, a neighborhood acquaintance, outside an amusement park on the evening of Sept. 9. McRae said he drove the boy in his car to the canal where they would float an old auto headlight. 
McRae then claimed that he blacked out. 
"I slashed Joe's neck," he said, "but I don't remember attacking him."
When he got home, his mother yelled at him for being late for supper. 
McRae was tried as an adult, found guilty, and sentenced to life in prison without parole. However, in 1971, then-Governor William Milliken commuted his life sentence, making him eligible for parole. McRae was 37 years old. Milliken felt that McRae was no longer a threat to society.
He was wrong, dead wrong.
In 1973, McRae married his wife, Barbara, and they had a son, Martin, in 1974. McRae and his family moved to Brevard County, Florida, where he worked as a guard at Brevard Correctional Institution in Sharpes from 1976 to 1980. While working there, three boys disappeared, including Keith Fleming. 
On March 27, 1979, Kipling "Kip" Randolph Hess III, 12, disappeared on his way to school in Merritt Island. He left behind a note that said, "Goodbye Mom and Dad." He has never been seen again, and his body never found. 
McRae knew Kip after he and Martin met the boy at a church carnival just days before his disappearance. McRae later helped search for Kip as he did when Joey vanished. Years later, police found a missing person flyer for Kip taped inside McRae's locker at his workplace.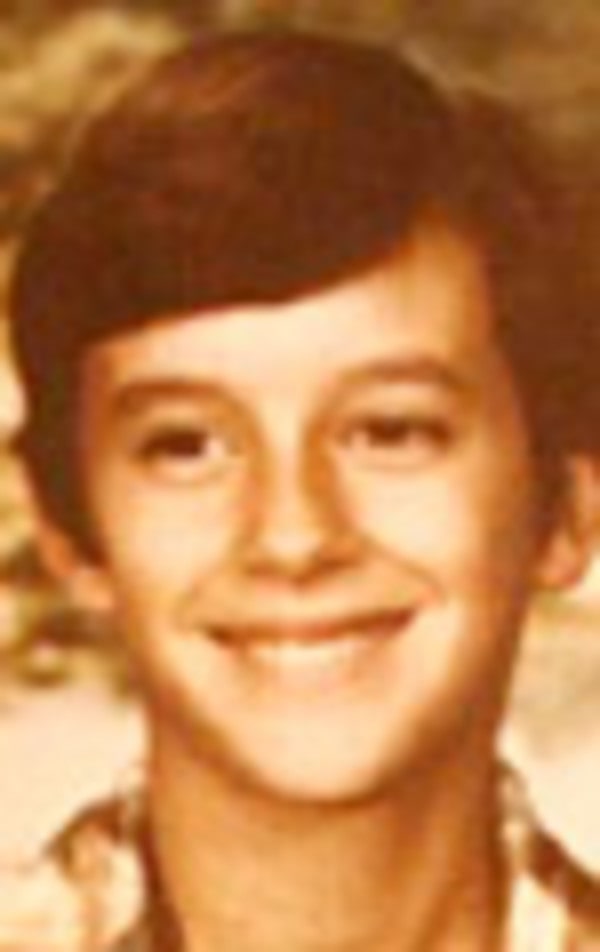 On Dec. 12, 1979, Charles Edward Collingwood, 19, disappeared after escaping from Brevard Correctional Institution. Charles had been serving time for car theft earlier that year. The police believe Charles had a sexual relationship with McRae, who denied the affair and said that Charles merely kept him informed of certain inmates. But investigators thought the relationship was sexual and that Charles threatened to expose it. Charles has never been found.
In 1980, the McRae family moved to various locations, ultimately settling in Clare County, Michigan, in 1984. 
On Sept. 15, 1987, Randy Laufer, 14, disappeared while walking to a friend's house after school.  
Florida officials contacted Clare County investigators following up on McRae's whereabouts and asked if they had any missing boys because if they had, they ought to be concerned. 
Clare County police returned to the McRae home, but he and his family were gone. They tracked him down to Mesa, Arizona, but had no evidence to make an arrest.
Vicki Hudson resided next to the McRaes in Clare County. In January 1988, McRae bought some used tires from Hudson, telling her he would pay her later. 
"The next morning his dog, a black Lab, is tied to a tree in my yard with a note on his collar asking me to take care of him. They were gone," Hudson said in 1997. 
McRae's trailer, barn, and shed had been leveled, leaving only cement blocks in its place. Hudson's horses kept banging into them, so Hudson told farmhand Clinton Goodenow to scoop a pit with the backhoe and bury the blocks.
Goodenow uncovered human remains, about 15 feet from where the trailer once stood. The remains were later identified as Randy Laufer through dental records.
Randy had been repeatedly stabbed in his lower back, neck, and pelvis. He was bound and may have also been gagged.
Both McRae and his son Martin J. McRae, then 23, were arrested in Arizona in 1997 and extradited to Michigan. McRae was charged with first-degree murder while his son was charged with accessory after the fact in a homicide. Martin McRae allegedly helped bury Randy's body. However, the police eventually dismissed the charges against the son.
McRae was sentenced to life in prison in 1998, but his sentence was later overturned on appeal. In May 2005, he was convicted again and sentenced to life without the possibility of parole.
After Charles Collingwood's disappearance, investigators went through missing child reports and found Keith's file. He fit the profile of McRae's victims, and investigators learned that McRae often watched young boys at Cocoa Beach Pier.
Police searched several times for the three missing boys, but they never found them. As years went by, investigators were willing to cut a deal with McRae if he told them where the boys were so their families could bury them; he stayed silent up to his death on June 28, 2005.
However, McRae did admit to detectives that he had spent time with Collingwood and Hess. His wife, Barbara, told them he had confessed to killing them, but her testimony was inadmissible in court. Investigators believe the three missing boys are buried near McRae's trailer in Sharpes, Florida.
All three cases remain unsolved.
Joey Housey's parents burned a candle for their murdered boy for 25 years after his death. His mother never got over the huge loss and lived until she was 84. His older brother, Jim Housey, 17 in 1950, died in 2020 at age 87. Another brother, Donald Housey, then 12, died in 2012 at age 78.
Keith's case was one of the first missing children cases on Florida milk cartons in the 1980s.
His mother died on Feb. 11, 2016, at age 92. Keith's three brothers still reside in the Cocoa Beach area.
Martin McRae was later charged with child molestation and sentenced to 20 years in a Nevada prison. He was paroled in early 2021 and currently lives in the Reno area.
True Crime Diva's Thoughts
While I can see why Cocoa Beach police believe McRae is the only possible killer of Keith Fleming, I don't think they should have focused only on him.
It's possible that the Unification Church had something to do with it. The phone calls, especially from the Asian woman, and Keith's connection to the Moonies have me wondering. A mother knows her child's voice, and I believe Maria received calls from Keith.
There is also the possibility that a pedophile or child sex trafficking ring kidnapped him.
McRae admitted to his wife that he killed Charlie and Kip, but not Keith. I find that interesting. If he had killed Keith, why didn't he confess to Barbara? Despite his confession, she supported him the entire time he spent at trials and never believed he had anything to do with the disappearances. But I think she knew way more than she ever said, as did Martin McRae. Some believe Martin also helped his father kill Randy. Martin and Randy were friends. That is likely how McRae was able to abduct Randy.
Another thing worth mentioning is that McRae knew his victims — Charlie, Kip, and Randy. There is nothing to suggest he knew Keith unless the police know something we don't. Yes, he may have met Keith at the beach, but we don't know that for sure.
I'm surprised there were not any reported sightings of Keith right after he and Gina parted ways. It was likely still daylight. So, maybe his killer picked him up shortly after. What are the chances of a freaking killer coming along at that moment? It's crazy but happens often.
I don't believe Keith ran away from home, and I don't necessarily believe McRae killed him either. I think it's possible someone else kidnapped and killed him.