In August 1992,  Tammy Zywicki disappeared after her car broke down on I-80 in Illinois. Her body was found one week later in Missouri, but no arrest has ever been made.
About Tammy Zywicki
Tammy Jo Zywicki was born to Henry and JoAnn Zywicki on March 13, 1971, in Pleasant Hill, Pennsylvania. She was their only daughter out of three children.
For six months in 1992, Tammy toured Italy, Portugal, and Spain while over in Madrid for a study abroad program. In August of that year, she was to start her senior year at Grinnell College in Grinnell, Iowa. There, she majored in art history and Spanish and worked in the athletic office's sports information department. She was also a member of the college's soccer team. Tammy was set to graduate in May 1993, and she had plans to become a sports photographer.
Tammy was about to begin an internship at the Art Institute of Chicago on September 8 that would have lasted until December, but she never got the chance.
About the Case
In August 1992, Tammy Zywicki, 21, and her younger brother, Daren, 19, left Pittsburgh, Pennsylvania, to drive to the Midwest to attend college. Along the way, the two managed to fix an overheated engine in Indiana. Daren put some oil in it, and the car was fine at that point. The two made it to Evanston, Illinois, without further trouble on Saturday, August 22nd. Tammy stayed the night in Evanston and left for Grinnell College at around 1:00 p.m. the next day. The drive would have taken her about four to five hours.
A few hours later, at about 5 p.m., an Illinois State Trooper discovered Tammy's white 1985 Pontiac T1000 about two miles east of Utica along Interstate 80 and ticketed it as abandoned. The hood was down, doors were locked, the keys were gone, and there was no sign of foul play. Her clothes and camera were still inside the car.
When Tammy failed to make a prearranged phone call to her mother, JoAnn, to let her know she arrived safely in Grinnell, JoAnn called the Illinois State Police.
The Search for Tammy Zywicki
Tammy was last seen wearing a white shirt, green shorts, white socks, and gray running shoes. Her mother said she probably had her hair in a ponytail (Lenhart, 1992).
The Illinois National Guard brought in helicopters and performed aerial scans of cornfields along I-80. They found nothing.
State police canine units were brought in, and friends and family members handed out missing posters.
In Iowa, 16 carloads of college friends pledged to comb the highway for 24 hours. They fanned out east and west of the interstate, and 2,500 fliers were ready to be distributed. (Lenhart).
Truckers helped deliver some posters to several states, as did other college students across the U.S.
Despite the massive search, Tammy was nowhere in sight.
Discovery and Investigation
Witnesses saw Tammy get out of her car, open the hood, and stand alongside the road at about 3:20 p.m. Several witnesses also claimed to see a man assisting Tammy with her car between 3:20 and 4:00 p.m. One also stated that the man's tractor-trailer was parked near Tammy's Pontiac. The trucker was described as a white male in his 30s or 40s, over six feet tall, with collar-length dark, bushy hair. He drove a five-axle semitrailer with a white background and brown diagonal stripes across the cab and trailer.
One week later, at around 11:00 a.m. on September 1st, a female's body was found along I-44 in Missouri, 33 miles east of the Oklahoma border. The victim was wearing a T-shirt that said "Eastside Eagles Soccer 1989". Tammy had graduated from Eastside High School in Greenville, S.C. in 1989. The victim was first wrapped in a white sheet, then a dark red blanket and bound with duct tape at both ends. According to one source, the hair on the victim was auburn, not blonde. She had been sexually assaulted and stabbed seven times – six wounds to the chest, one in the arm.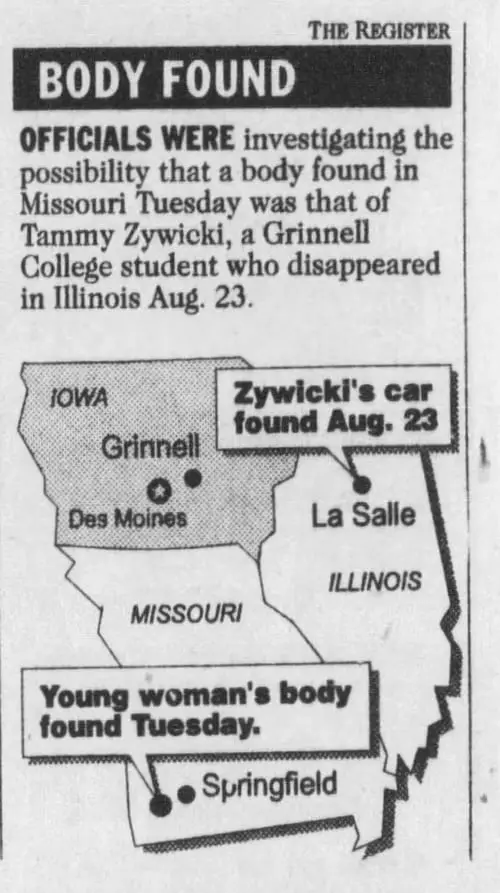 The victim was identified as Tammy Zywicki through dental records.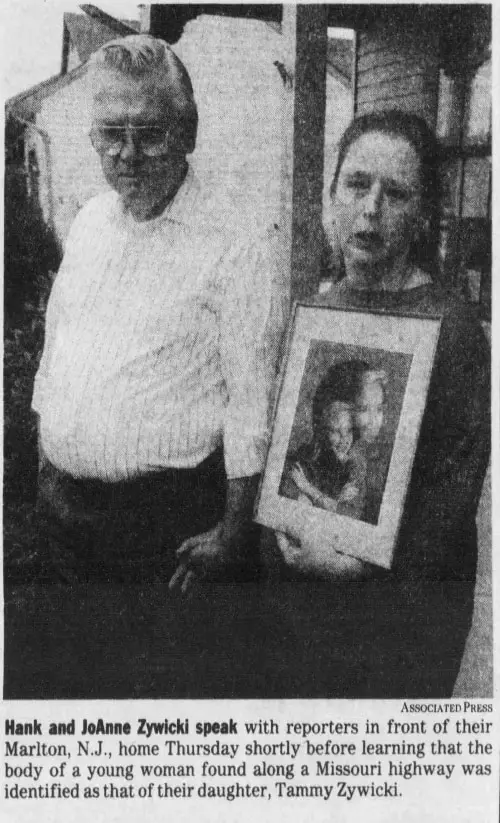 Tammy's items were later discovered missing, including a musical wristwatch with an umbrella on the face.
An FBI task force was assigned to the case. Fourteen investigators set out to gather any information regarding Tammy's killer.
Truck driver Robert Bullington, 24, of Des Moines, came forward to police. He said he was chatting with a man named Jerry on his CB radio. The two decided to meet up and get coffee together. Both men saw a stranded motorist on I-80 in Illinois and stopped. Robert told police he saw a young blonde woman climb into the man's gray Chevrolet Celebrity with Nebraska plates at 1:00 a.m. on August 24.  Robert then headed on to his destination in Utah.
Then, a promising lead came in.
Lonnie Bierbrodt
An unnamed female witness called the task force. She told them she was driving on I-80 and had seen Tammy standing at the rear of her car. A green pickup truck had pulled over and its front faced the front of Tammy's car. A man stood next to the truck and appeared to be assisting the student.  The nurse – after learning of Tammy's disappearance – later recognized the man, Lonnie Bierbrodt, when he came to her office with his wife, who was having blood tests done. (Colimore, 2005).
Bierbrodt's wife, Carrie, was wearing a musical watch similar to the one Tammy had worn before her disappearance and pointed it out to the nurse. Carrie said Bierbrodt had given it to her.
The watch had an umbrella on the face and played the tune "Raindrops Keep Falling on My Head." This watch matched the description of Tammy's missing watch she had on her when she disappeared but which was never recovered after her body was found.
Carrie later denied that Bierbrodt gave her the watch but acknowledged that she could not provide an alibi to him.
When police followed up on the lead, they learned that Bierbodt drove a green pickup like the one the witness saw on I-80. He also had previously lived near where Tammy was last seen and was visiting relatives there at the time. Additionally, he lived in Missouri, within 30 miles of where Tammy's body was found.
Bierbrodt also had a criminal record and was considered a "violent felon." He had served two concurrent 20-year sentences for armed violence and attempted murder and was paroled in 1990 when he started truck driving. It just so happened that the semi he was driving in August 1992 was a Kenmore. The red blanket Tammy's body was wrapped in had the Kenworth logo on it.
When police interviewed Bierbrodt, he did not have an alibi. Police took blood and hair samples, but there was not enough DNA recovered from Tammy's body to run testing on it.
Bierbrodt was never arrested. He passed away on June 17, 2002, at the age of 41.
Another Possible Suspect
Bruce Mendenhall was a trucker convicted in 2007 for the murder of 25-year-old Sara Hulbert, a prostitute. He later admitted to more killings. At the time of Tammy's murder, Mendenhall would have been around 40 years old. However, most of his victims were prostitutes he picked up at truck stops he frequented. Tammy came from a good family, was athletic, and a student, not a prostitute.
Unfortunately, Bierbodt died in 2002 at the age of 41, so if he killed Tammy, we will never know. As far as I can tell, Mendenhall is still breathing.
I think about her to this day, which is why I wrote this post. I hope one day we will know for sure who killed her. Even if we don't, I will remain convinced that it was Lonnie Bierbodt.
Here is a picture of Bruce Mendenhall.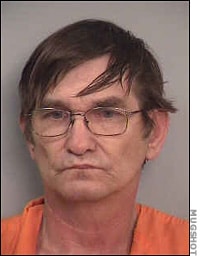 Update November 2014: A reader posted a pic of Bierbodt in the comments. I have put it here.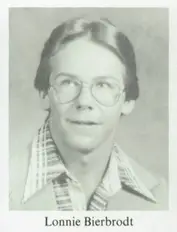 Update January 23, 2015: According to GreenvilleOnline, Illinois State Police have turned to a nationally known criminal investigators organization for help in solving the 1992 murder of Tammy Zywicki. Read more here. Also, read this exceptional GreenvilleOnline article on Tammy, too.
Update April 3, 2015:  Police Pursue Promising New Leads in Zywicki Investigation – Say the killer is still alive, give little information. Also, say Lonnie Bierbodt is not a promising lead.
If you have any information concerning Tammy Zywicki, please contact your local FBI office or the nearest American Embassy or Consulate.
*Article updated August 2019. 
Sources
Associated Press. "Trucker Says He Might Have Seen Missing Grinnell Student." The Courier, August 31, 1992.
Colimore, Edward. "FBI is Following Up on Two Tips in Marlton Woman's '92 Slaying". The Philadelphia Inquirer, August 23, 2005.
Gorsch, Dave. "Efforts to Find Missing Student Mixed With Dread at Grinnell." The Gazette, August 28, 1992.
Harrison, Pat. "Search Under Way for Missing Woman." The Times-Press, August 25, 1992.
Kummer, Frank. "New Clues Point to Coed's Killer." Courier-Post. August 23, 2002.
Lenhart, Jennifer. "Student Disappears Without Trace on I-80". Chicago Tribune, August 27, 1992.
Santiago, Frank. "Search on for Zywicki's Killer." The Des Moines Register, September 4, 1992.
Wall Howard, Phoebe. "Woman's Body is Found in Missouri." The Des Moines Register, September 2, 1992.