On March 16, 1955, Michael Croaker was born to David and Airlie Croaker. He grew up on a farm at Wingen, NSW, Australia, 293 km north of Sydney.
Michael had a debilitating stutter and severe learning difficulties. He had attended a boarding school in Orange, NSW, but Michael became aggressive, and his parents had to take him home.
Ultimately, the family doctor referred Michael to a Tamworth psychiatrist, who, in turn, referred Michael to Prince Henry Hospital in Sydney.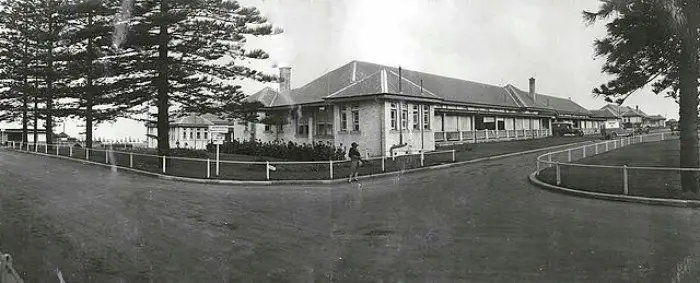 On Oct. 15, 1973, Michael, 18, was admitted into the psychiatric ward of Prince Henry Hospital voluntarily. Five days later, he vanished without a trace.
The hospital staff claimed Michael walked out of the hospital on his own. Because he was in there voluntarily, they were under no obligation to stop him.
However, Michael did not take any clothes, other personal belonging, or money. Furthermore, the Croaker family argued Michael would have been unable to fend for himself in the big city because he was emotionally disturbed and intellectually disabled.
A hospital spokesman claimed the hospital told David Croaker of his son's disappearance on Oct. 20, 1973. However, not one person notified David and Airlie of their son's disappearance for at least 24 hours.
The same spokesman also claimed the hospital had sent two case summaries on Michael Croaker to the Tamworth psychiatrist who referred Michael (McIlraith 1975). But this was not true either; The psychiatrist said he had not received any reports from Prince Henry Hospital. According to the spokesman, the psychiatrist phoned the hospital to inform them of this, and they mailed him a copy. It is unclear if they did.
Michael's parents reported him missing, but the police delayed searching for him because the hospital said there were no fears for his safety.
A woman phoned The Sydney Morning Herald claiming she had seen a boy resembling a photograph of Michael Croaker in Glebe, an inner-western Sydney suburb, in late 1974. The boy lived with a few other young people for about six weeks in a terrace house. The Herald forwarded the woman's information to the police.
Prince Henry Hospital officials said they had done everything possible regarding Michael Croaker's disappearance.
However, medical staff had refused to answer questions, Michael's admittance sheet had been removed from the admissions book and never recovered, and his doctor went on extended leave (Croaker 2013).
Michael's case was once considered one of the largest on record, but his file disappeared as he did.
His sister, Trish Croaker, was asked to provide three DNA samples, but one was "accidentally contaminated," and another deemed almost immediately out of date, according to Trish in 2013.
At a 2009 coroner's inquest, the Deputy State Coroner told Airlie, Michael's mother, "every system had failed her – the state's hospital included." He continued to say, "On the balance of probabilities, Michael Ian Hain Croaker is deceased, but I am unable on the evidence before me to determine the date, place, cause or manner of death."
Michael's parents are now deceased, but his siblings continue searching for their brother.
True Crime Diva's Thoughts
I think something happened to Michael Croaker at Prince Henry Hospital, maybe not intentionally, but I don't believe he ever left. He checked in but didn't check out.
Michael was unfamiliar with Sydney, plus he was intellectually disabled. He didn't take any of his clothes or money with him. If he had voluntarily walked out, he would have taken the things he brought to the hospital UNLESS he fled out of fear.
It makes me wonder what went on in the hospital during the five days Michael was there. All I keep picturing in my head is something straight out of "American Horror Story: Asylum."
I call BS on the sighting mentioned above. His sister wrote an article on him in The Sydney Morning Herald and she used the term "bogus sightings." So, I gather there was more than one, but I did not find any mention of others. I think Michael would have contacted his family at some point if he was able to.
Plus, why would this woman report a sighting to a newspaper, but not the police?
The behavior and actions of the hospital staff are bizarre. I realize Michael was technically an adult and could leave if he wanted to, but for them to not let any family members know for at least 24 hours is crap.
Questions I have:
Why did hospital staff refuse to answer questions from the family?
Why was Michael's admittance sheet removed? What happened to it? It was never recovered.
Who was the Tamworth psychiatrist?
Why did the psychiatrist up and leave immediately after Michael vanished?
What, if anything, did the psychiatrist know?
Was he involved in Michael's disappearance?
What the hell happened to Michael's police file?
Those who died in Prince Henry Hospital were buried in the hospital's cemetery, mainly because they had diseases such as tuberculosis and influenza, to name a few. There are over 2,000 burials but only 90 headstones remain. Their inscriptions are dated between 1894-1952. I wonder when the last burial was and could staff have buried Michael in an unmarked grave?
Okay, maybe I've been watching too much Netflix. 🤷‍♀️
There is no mention of Michael Croaker or his disappearance in local newspapers until the end of January 1975 (that I could find). I think that's strange, to say the least.
Sources