Lamduan Armitage, 36, met British ex-pat David Armitage in Chiang Mai, Thailand, in June 1990. David was teaching English at Kanchanaburi Rajabhat University. Lamduan had a small son, Khwan, from a previous marriage.  
The couple dated several months and married in January 1991. They moved to the UK, settling in Portsmouth, Hampshire, and later Burton-in-Kendal, Cumbria.
After returning to his home country, David landed a job as a college lecturer, and Lamduan worked part-time in the restaurant business. 
Lamduan gave birth to the couple's first child, George, in February 1992, followed by Charlena in May 1999.
The couple had marital problems for many years, according to friends. Sometime between 2002 and 2004, she sought advice from another Thai woman, Sue Mayne, who owned Bangkok Restaurant in Portsmouth. According to the Yorkshire Post, the woman was from the "same region in Thailand as Lamduan and spoke the same dialect." 
Lamduan told Sue she and David had marital problems, and Sue advised her to return home to talk with her husband. Lamduan later said David had recently landed a job in Yorkshire. 
That was the last time Sue spoke with Lamduan.
Lamduan returned to her home country in 2004, although her activities during the visit are mostly unknown.
After arriving back in the UK, she made a final call to her parents, telling them she wanted to move back to Thailand with her children, but she did not have airfare money.
Lamduan typically stayed in touch with her parents through weekly calls, but eventually, the calls stopped. When her parents tried calling her cellphone, someone had disconnected the line.
Friends said Lamduan loved her children dearly and would never abandon them. She told them that she wanted to relocate to Yorkshire.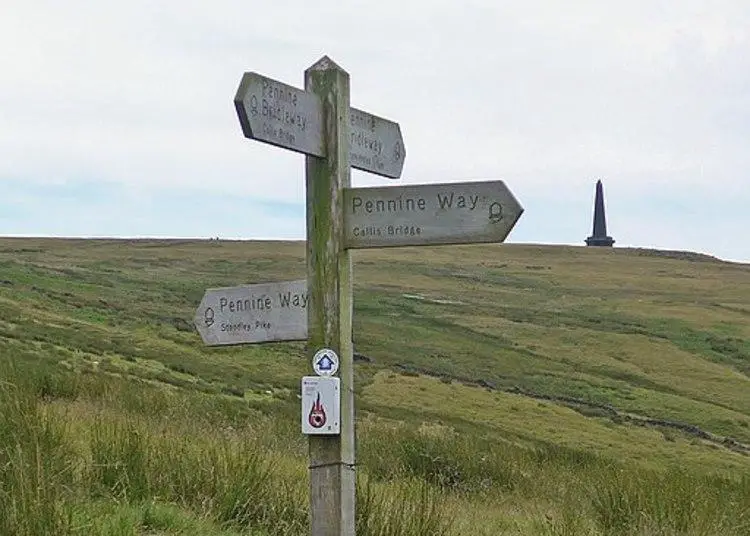 On September 20, 2004, hikers walking at Pen-y-Ghent in Yorkshire Dales National Park stumbled upon the body of an Asian female lying face down in a stream along the Pennine Way. According to UK's National Trails website, this 268-mile national trail starts in Derbyshire Peak District and the Yorkshire Dales and ends in the Scottish Borders in Kirk Yetholm. 
The location of the body was more than a mile from the nearest road between Pen-y-ghent mountain and the small village of Horton in Ribblesdale.
The woman was clad in a pair of green Marks & Spencer jeans, light-colored socks, and a gold wedding band. She was missing her shoes, and a torn bra hung from her left arm.
Pathologists estimated she was killed sometime between August 31 and September 13. Unable to identify her, the police released an E-FIT in December, hoping the public could offer information leading to the woman's identity.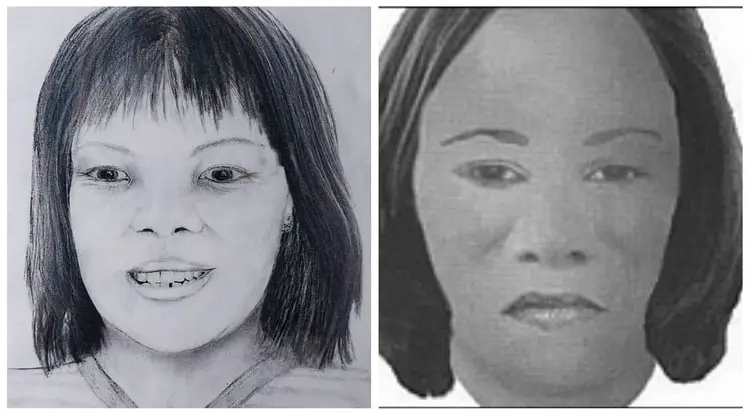 Police initially thought the woman had died of natural causes as there were no signs of violence on the body. The coroner recorded an open verdict at a 2007 inquest, and the police said her death was a likely homicide.
After failing to identify the victim, UK police named her "Lady of the Hills" and buried her in a grave at St Oswald's Church in Horton-in-Ribblesdale with "Lady of the Hills" engraved on the headstone.
Reverend Roger Wood said, "Although we knew so little about her, it's an honour and a privilege to tell the world that in this corner of the Yorkshire Dales, folks do not die unnoticed or uncared for," the Yorkshire Post reported.
Investigators launched a cold case review in 2016. Forensic tests concluded the female was between 25 and 35 years old and originally from southeast Asia and that she might have lived in north Lancashire or South Cumbria, the BBC reported. Furthermore, police theorized she might have been a "Thai bride."
Lady of the Hills remained unidentified until 2019, when DNA test results confirmed the deceased Asian female found 15 years earlier was Lamduan Armitage. 
Buasa and Joomsri Seekanya, Lamduan's parents, had not heard from their daughter since 2004. In January 2019, they read about the "Lady of the Hills" on the BBC's website and contacted Thai authorities. North Yorkshire Police received word that "Lady in the Hills" might be Lamduan. Buasa & Joomsri Seekanya submitted DNA samples to the Thai police, who forwarded them to UK officials. 
By April 2019, the community had raised more than £6,000 to exhume Lamduan's remains from St Oswald's Church and finance her funeral in Thailand.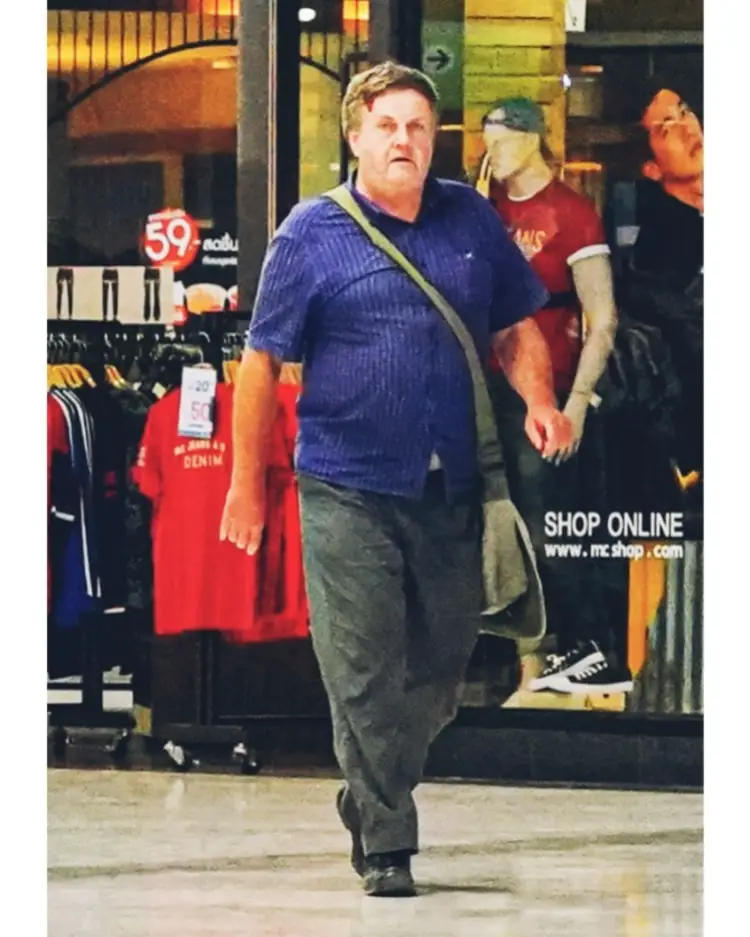 Lamduan's husband, David Armitage, moved back to Thailand after her disappearance and still lives there today. 
Suspicion has always been on David, but he denied any involvement in his wife's death in an interview with Robin Perrie of The Sun in March 2020. However, he refused to answer questions regarding his wife and their marital problems. Instead, he "blamed British police for treating him like a suspect instead of a bereaved husband and complained that he had not been allowed to grieve," Perrie wrote.
"If the police want to formally speak to me I would cooperate and answer their questions," he told Perrie. "I made that very clear to the British Embassy here."
David continued to say he was "bored" with the investigation and wanted to "work and get on with stuff."
Detective Chief Inspector Adam Harland is the North Yorkshire Police Cold Case Review Unit manager.
According to Harland, police officers cannot travel to Thailand to interview David and Lamduan's family until they are granted approval from the UK Central Authority, a division of the Home Office that coordinates police investigations with other countries. 
True Crime Diva's Thoughts
I can see why the police are suspicious of David—moving back to Thailand after his wife's death did not help his cause. He can deny involvement all he wants, but is he innocent? I'm not sure.
They had marital problems, and as soon as Lamduan begins talking about them with friends, she disappears.
Where the hikers found Lamduan's body is about 25 miles east of the Armitage home in Burton-in-Kendal.
The Pennine Way follows The Pennines and is surrounded by expansive hilly and remote land, making it the perfect dumping ground.
The way Lamduan was found with little clothing might suggest she was sexually assaulted before her death. However, there has been no mention of this in the few articles discussing the case. 
There was mention of the possibility that she was killed elsewhere and dumped along Pennine Way. But to do that, the killer would have had to carry her body there, I'm assuming. The nearest road was a mile away, so maybe her killer parked on the road and carried her body to its final destination. That seems like a lot of work, though. It would have been easier to take her there alive instead of committing the crime elsewhere and dumping her body in that area.
Maybe David suggested a hike and then killed his wife.
I don't get this: how on earth did the police initially think Lamduan died of natural causes when she was found with hardly any clothing on and without shoes???  
I mean, I'm no expert on the UK, but I doubt hikers there walk nearly naked through the wilderness. Haha.
There is another similar case to Lamduan's. On September 24, 2000, 21-year-old Vicky Glass disappeared, and her body was found six weeks later in a stream in Danby, in the North York Moors National Park. Danby is about 80 miles northeast of where hikers found Lamduan's body.
Maybe Lamduan's killer got the idea of the remote dumping site from news reports of Vicky's death.
Two other young women vanished from Middlesbrough — Donna Keogh, 17, in 1998, and Rachel Wilson, 19, in 2002. Donna has never been found. Rachel's body was found in 2012.
While there is a possibility the three other cases are related to one another, I don't think Vicky's case is connected to Lamduan, despite the similarities. Lamduan was Asian, married, and in her mid-30s, whereas Vicky was caucasian with blond hair, single, and 21. But you never know!