CHICAGO — Dawn Niles was born deaf and mute in 1965. By 1981, she had grown into a beautiful, happy, and feisty 15-year-old.
Niles resided with her family at 1012 Newberry Avenue in La Grange Park, Illinois, a suburb of Chicago. She attended the hearing impaired program at Hinsdale High School in nearby Darien, where she was a member of the school's Deaf Drama Club.
Niles had been in a relationship with a fellow deaf student, Gary Albert, 18, for several months before they broke up in February 1981.
Soon after, she discovered she was three months pregnant with his child. Albert was not happy about the pregnancy and was already in a relationship with another girl.
On March 17, 1981, Niles left school at 3 pm and was last seen getting into Albert's car. When she did not return home that night, her mother reported her missing to the police on March 18.
Several days later, fishermen found Niles's fully-clothed body lying in the underbrush just off the bridle path in the Horsetail Lake Forest Preserve at 123rd Street and McCarthy Road in Palos Township.
Dawn's stepfather, Charles McCullagh, identified her body. An autopsy revealed she had been stabbed 34 times and did not bear any defense wounds.
Police never found the murder weapon.
Investigators interviewed family, friends, students, etc, but the case soon went cold. For decades, the murder remained a mystery.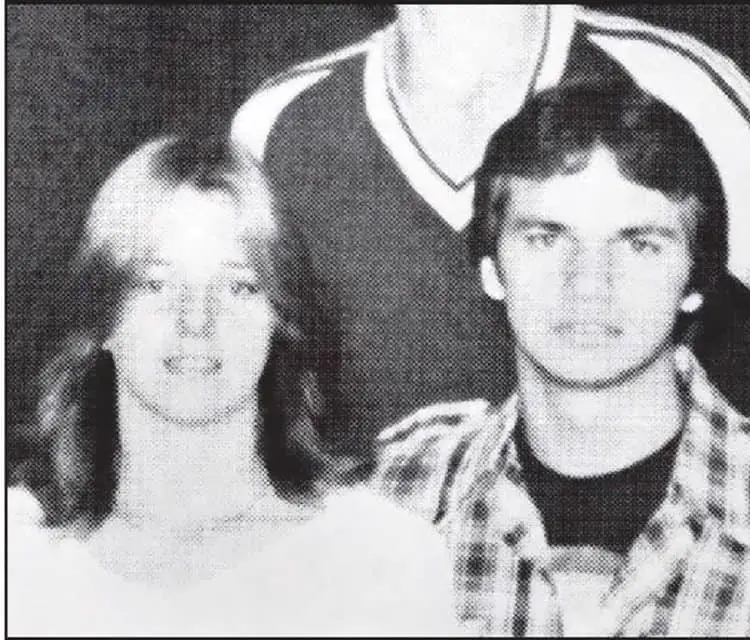 On the 15th anniversary of Niles's murder, her sister, Heather Hunziker, and a childhood friend began a campaign to reopen the case.
They pulled reports, obtained the death certificate, and periodically visited law enforcement officials.
The friend emailed DuPage County State's Attorney Joe Birkett after seeing a news story about the 1983 murder of 10-year-old Jeanine Nicarico of Naperville and pleaded with authorities to reopen the case.
Birkett forwarded the email to then-Cook County Sheriff Michael Sheahan, who reopened the case. Detective Larry Rafferty took over the investigation.
In 2006, Tom Dart became the new Cook County sheriff, and he and Rafferty re-interviewed past witnesses and interviewed new witnesses. They spent two years investigating Dawn's murder.
Sheriff Dart said in 2008:
"It was numerous leads and witnesses that collectively put the puzzle together."
Many friends of Niles told investigators that Albert knew of the pregnancy, and they had fought over it. Albert did not want to take responsibility for the baby and told Niles to tell her parents someone had raped her or that the father was someone else.
Dr. Robert Kirschner, now deceased, was a Cook County deputy medical examiner who performed Niles's autopsy. He had preserved a semen sample on a vaginal swab, according to court records.
Investigators had the semen tested, and it matched to Albert. In March 2008, authorities arrested him, then 44 years old, and charged him with one count of murder. At the time, he was working at a General Mills plant in West Chicago.
Investigators questioned him for seven hours at Cook County Sheriff's Office, assisted by a Chicago police officer trained in American Sign Language (ASL).
On March 15, 2008, Jim Albert, Albert's father, posted a $100,000 bond to get his son out of jail.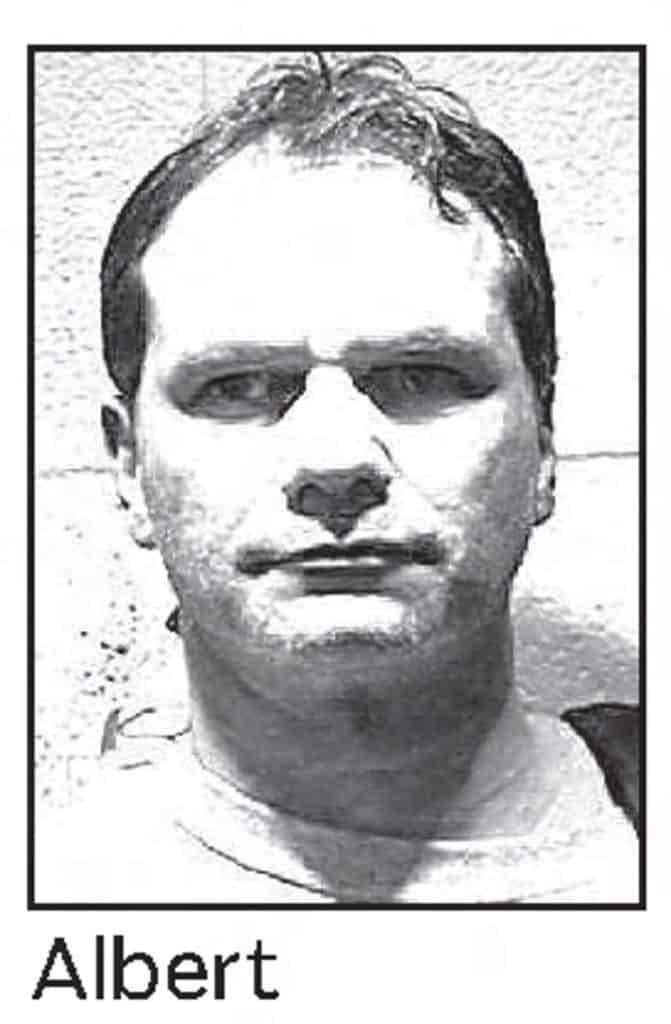 R. Steven Polachek, who represented Albert in his divorce, was one of his defense attorneys at trial. On April 14, 2008, Gary Albert pleaded innocent before a judge.
At pre-trial motions, one of the defense attorneys called Niles's friends' statements "improper hearsay" and claimed they "infuse undue prejudice. He also held that it could not be proven Gary knew about the pregnancy and had no motive to kill Dawn.
Albert's defense team also contended the Chicago police officer was not proficient enough to be deemed legally qualified in ASL to ensure Albert understood his Miranda rights and assist in the interrogation.
The attorney further argued that investigators should not have talked to Gary because his "invocation" (of remaining silent) was clear and unambiguous for 27 years (Barnum 2011).
The trial began on November 15, 2008.
Witnesses testified that they saw either Niles walking toward Albert's brown Chevrolet car or leaving school with him in his car.
Assistant State's Attorney Kathaleen Lanahan said that soil samples found in Albert's car matched sample soils taken from Horsetail Lake Forest Reserve near where Dawn's body was found.
Robert Krueger, one of Albert's high school friends, testified.
"I saw Gary and Dawn arguing and somehow Dawn was grabbing his arm and Gary was screaming and grabbed and slapped her and then Dawn slapped him and he slapped her back," he said (Schmadeke 2011).
Mary Augustyn testified that Niles was feeling sick in P.E. class one day and Niles told Mary she was pregnant, but she had not told her mother or seen a doctor. Niles said Albert wanted nothing to do with the baby.
Todd Pugh, another defense attorney, argued that investigators did not focus on any other suspect except Albert and accused investigators of a dishonest and lazy investigation.
During defense attorney Tom Breen's closing arguments, he portrayed Dawn Niles as a "scared runaway who could have fallen prey to a dangerous stranger" (Fitzpatrick 2011).
However, there was zero evidence pointing to Niles running away as she took no belongings or money with her when she left home that morning.
Breen, straight out of a Law and Order episode, shouted: "They want you to believe that semen proves he's guilty beyond a reasonable doubt – bull! Just bull. It doesn't prove anything other than they had consensual sex." (But buddy, semen does NOT prove the sex was CONSENSUAL; it only proves Niles had sex with Albert)
The trial lasted only five days. Jurors deliberated for less than one hour before finding Albert not guilty of murder.
It was a massive blow to Dawn's loved ones, who quietly left the courtroom heartbroken.
In April 2005, Albert pleaded guilty to unlawful videotaping of his stepdaughter after setting up a hidden video camera in her bedroom and bathroom (PERV). Susan Albert, the girl's mother, discovered the camera and moved out shortly after. She alerted the police and filed for divorce on the grounds of irreconcilable differences. Under terms of the divorce, Albert gave up his claim to the family's St. Charles home and kept his Ford truck.
Susan Albert filed a lawsuit seeking over $150,000 in Kane County, but the outcome is unclear.
Albert was convicted and ordered to undergo a psychiatric evaluation and pay for the girl's counseling.
Soon after his divorce, Albert's other former high school girlfriend (and likely murder accomplice), Marie Innocentini moved back to Illinois from Ohio to live with Albert.
Innocenti, who is also deaf, went to the same high school as Albert and Niles. In a yearbook group photo, she is sitting three seats away from them as they hold hands. (STALKER)
The photo was taken for the school's deaf drama club and its chapter of the Junior Illinois Association for the Deaf.
Albert and his accomplice girlfriend eventually married in 2018 and currently reside in Sugar Grove, Illinois.
True Crime Diva's Thoughts
I chose to write on Dawn because I am not convinced Gary Albert is innocent.
I believe Gary did have a motive to kill Dawn: she was pregnant and he did not want the baby. He did not want it to mess up life with his new girlfriend – Innocenti.
I stalked her Facebook page (like I'm the only one who does that) and found a picture of the two Albert said was taken in May 1981, only two months after Dawn's murder.
There was also a collage. Two pictures clearly show them dressed for a dance, such as a prom. WTF, dude? Your ex-girlfriend was murdered, and you don't appear to give two f*cks about it two months later!
I wonder why. 🤔
Marie has clearly loved Gary from day one, 🤢 so I think it's fair to say she might have been – how shall we say, OBSESSED with him in 1981?
I also wonder:
If Gary did not kill Dawn, I'm betting that Marie murdered her out of jealousy – Dawn was carrying Gary's child after all.
They certainly were not afraid to be with one another so soon after Dawn's murder. I think that speaks volumes of Gary's feelings for Dawn and him as a human being.
If he told Marie that Dawn was pregnant, that could have sent Marie over the edge. Some women are just plain nuts, especially when it comes to men.
So did Marie murder Dawn? If she did, then Gary knows. Maybe he encouraged her to do it. He didn't want the baby, and he was the last one to see Dawn alive. They even had sex. Maybe Marie found out about the baby and that he had sex with Dawn and flew into a rage.
It is not a coincidence that he was the last one to see her and several days later, she was found dead. That was pretty convenient for Gary. No more Dawn means no baby.
Speaking of being the last one to Dawn alive… where did Gary take her after school that day? Why did she get in his vehicle? Did he lure her away by saying he wanted to discuss the pregnancy?
Dawn's killer stabbed her 34 times. That's a crime of passion, which means Dawn knew her killer.
That might explain why she did not have defense wounds. She was comfortable with her killer. Or her killer incapacitated her before killing her so that she wouldn't fight back.
Sources
Bowean, Lolly and Ted Gregory. "Arrest in '81 Slaying Reopens Wounds." Chicago Tribune. March 7, 2008. Accessed on September 18, 2020. https://www.newspapers.com.
Fitzpatrick, Lauren. "Deaf Man Found Innocent of Killing Deaf 15-year-old girlfriend in 1981." Chicago Sun-Times. November 22, 2011. Retrieved on September 18, 2020, from https://abilitychicagoinfo.blogspot.com.
Herman, Eric and Kim Janssen. "Arrest is 'Bittersweet.'" Southtown Star (Tinley Park, IL). March 6, 2008. Accessed on September 18, 2020. https://www.newspapers.com.
Schmadeke, Steve. "Grisly '81 Slaying Goes to Trial." Chicago Tribune. November 16, 2011. Accessed on September 18, 2020. https://www.newspapers.com.