Ani Ashekian, a 30-year-old paralegal from Windsor, Ontario, was an experienced solo traveler and had visited the Caribbean, Costa Rica, Europe, and South America. Her family described her as "sporty and outgoing" and the "spontaneous one" in the family.
Ani decided to take her first trip to the Far East on a whim. She and two friends departed from Toronto International Airport on Friday, Oct. 24, 2008, bound for Beijing, China, with plans to visit Cambodia and Vietnam. However, she parted ways with her friends in Beijing and flew to Hong Kong. One source reported that Ani left Beijing abruptly and did not tell her friends of her destination.
Ani arrived in Hong Kong on Nov. 9, 2008, and sent a brief text message to her older sister Rosie the following day wishing her two-year-old niece a happy birthday. She was scheduled for a return flight home from Delhi, India, on Dec. 15, 2008. She never arrived.
Ani was last seen on CCTV around midnight on Nov. 10, 2008, withdrawing cash from an ATM in Causeway Bay on Hong Kong Island; she took two cash advances in Hong Kong currency, one at 12:03 a.m. and the other at 12:08 a.m. She did not use her credit cards after this and has not been seen since. Her sister Sossy said Ani had used her credit cards almost daily while traveling and always kept in touch with family.
For whatever reason, Ani's family did not want the CCTV images published, according to the South China Morning Post, which was able to secure the pictures from an unknown source.
There was a confirmed sighting of Ani in Chungking Mansions.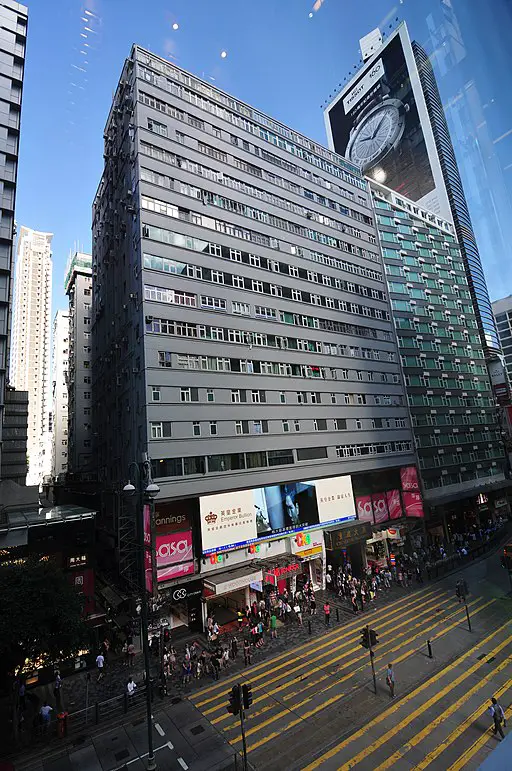 "From the outside, Chungking Mansions looks like a single, imposing concrete block – 15 identical residential floors on top of a neon-lit, two-story mall. Past the front, it is like a maze – five separate blocks, ten lifts, and numerous old, twisting stairwells filled with swathes of electrical cable, crumbling concrete, and graffiti in multiple languages."

Helier Cheung
BBC News, Hong Kong
Police officers described it as "not dangerous." However, Chungking Mansions is notorious among locals as a high-crime area and unsanitary, unsafe accommodations.
About 20 years ago, management installed the first CCTV cameras to improve safety. No one can enter or exit undetected, Cheung reported. However, it is unclear if the cameras captured images of Ani.
Sossy traveled to Hong Kong a few months later to search for Ani and spent time in Chungking Mansions. She said it was not a place she would have visited, but Ani would have tried it out for a night.
There were several unconfirmed sightings of Ani and a theory she went on an impromptu yoga retreat. There is no official record of Ani leaving Hong Kong, and her bank account and credit cards remain untouched.
---
True Crime Diva's Thoughts
I'm telling you, stories like this make me not want to travel anywhere outside the U.S. But I realize you must research your destination and be aware of your surroundings; use common sense – if it doesn't feel right, get out of there.
Ani was an experienced solo traveler and was aware of safety measures to take when traveling alone. 
She could have been a victim of human trafficking or a robbery-murder. She was young and beautiful and withdrew hundreds of dollars from the ATM.
I read another article on Adventurous Kate's website (see the link to her site at the bottom of this post). She suggested you should never carry more than $50, only what you need, and leave your credit cards locked wherever you stay. She also pointed to having a backup credit card, just in case.
Ani was an experienced solo traveler, you'd think Ani knew not to carry large sums of cash. So why did she withdraw that much money? She disappeared after MIDNIGHT, no less. Why was she out and about at midnight in HONG KONG, a city with over 7 million people? I can understand if she was with friends, but not alone.
The ATM was in Causeway Bay, a shopping district about a nine-minute drive from Chungking Mansions. It looks like you can also take a ferry to get there. So, I'm guessing that Ani had gone there earlier that day by some means. The ATM looks to be inside of a building rather than outside. Where was the exact location?
I think Ani withdrew that much because she intended to travel elsewhere afterward. From what I read and saw on Google Maps, Hong Kong Island is a picturesque place with many tourist attractions. Ani might have decided to stay the night after leaving the ATM and hitting those spots the next day or traveling away from HK. But something happened to her after leaving the ATM.
Of the more than 1600 sets of CCTV cameras in Hong Kong, how was she not captured on others?
Where did she stay on Nov. 9th? Chungking Mansions? We know she was seen there, but did she spend the night? What did she do from when she sent her sister the text message to midnight when she withdrew the money?
Ani had a cell phone. What about her phone activity, other than the text message to her sister? I don't think she went on a religious retreat because she would have contacted her family at some point.
Ani left on a whim to travel to Asia, but why? And is it true that she did not tell her friends in Beijing where she was going? If so, it does point to the possibility that Ani fled to start a new life somewhere and could be alive today. However, I'm skeptical. Why would she text her niece happy birthday if she planned to start a new life alone? Would she have gone this long without making contact?
What pisses me off is that there has been nothing written about her disappearance since 2012 that I could find. The case has been covered on YouTube and on a few podcasts, but no NEWS articles.
And while there is a Facebook group set up for Ani by her family, they do not appear to be actively searching for her any longer. There's nothing in the group's posts about more trips to HK, mostly wishing Ani happy birthday yearly and others praying for her return.
Further reading on Hong Kong and Chungking Mansions