This post is a little different from what I usually write. This case is officially solved, but a Twitter follower asked me to write it. Once I started researching it, I knew I wanted it on this blog. Thank you, Kathyann, for suggesting this case!
The Strawberry Trail Fire, Dallas Texas, 1988
In the early morning hours of September 28, 1988, a fire broke out in a four-bedroom home on Strawberry Trail in Dallas, Texas. By the time firefighters arrived, five children were dead; one survived. As the investigation began, law enforcement quickly realized this was not an accidental fire but an act of arson. Years would go by before suspects emerged.
Bernard Jordan
In 1988, 16-year-old Bernard Jordan was not your typical teenager. Although he appeared as one to the outside world, the football captain was secretly selling drugs for the Jamaicans for easy cash. The Jamaicans ran a powerful and profitable drug business in the Dallas area during the 1980s and 1990s.
In September of that year, Bernard was accused of stealing $2,000 worth of drug money from the Jamaicans, which struck fear in Bernard because the Jamaicans were known for sending out a brutal message when someone betrayed them. He soon received threatening phone calls from a man with a thick accent who threatened to burn down Bernard's house. Bernard did not inform his family about the threats. Around the middle of September, Bernard received another call. This time the caller threatened to set Bernard's bed on fire. Bernard finally confided in his grandmother, Mollie Jordan, but he did not tell her why he was being threatened.
September 28, 1988
At 4:09 a.m. on September 28, 1988, a call came into the Dallas Fire Department about a fire burning at a house in the 6500 block of Strawberry Trail. Around two dozen Dallas firefighters arrived at the scene. Neighbors informed them that several children were still inside the burning home. The children lived there with their 52-year-old grandmother, Mollie Jordan. Mollie was not home during the fire; she was working a night shift as a nurse.
Thick metal burglar bars bolted around each window, and a love seat shoved against the front door made gaining access to the home difficult for firefighters. Eventually, they managed to get into the home and pull six victims from the fire – 18-year-old Demetra Jordan and her two-year-old daughter, Jasmus, Bernard Jordan, Ketrick Jordan, 10, Ericka Jordan, 9, and Jamaal Jordan, 6. Ketrick Jordan survived the fire; the others did not. Those who perished that night died from smoke inhalation and burns.
Ketrick suffered burns to 50% of his body and endured over 30 surgeries, including the amputation of both his legs below the knees.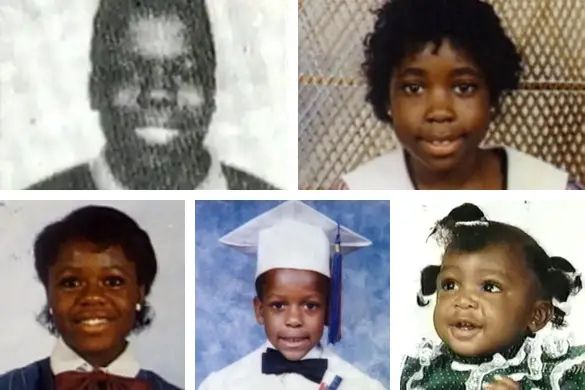 The Investigation into the 1988 Strawberry Hill Fire
It did not take long for fire investigators to discover the fire was intentionally set. Broken glass on the carpet by a den window suggested someone broke the window from the outside. A distinctive pattern of burn marks left on the floor by a flammable liquid and a partially empty and charred gas can have proved this was an act of arson.
As the investigation progressed, police learned about Bernard's ties to the Jamaicans and why they wanted him dead. They also learned the street names of those suspected of starting the fire or assisting those who did – Curly, Silky, Big Man, Coolie, Lupe, and Freddy Krueger. However, out of fear of the Jamaicans and retaliation, nobody was willing to come forward with information, and the case went cold.
By 2001, the Jamaican drug business was long gone, and people were more willing to speak with investigators. One, in particular, was only 15 years old at the time of the fire. He was working as a lookout for the Jamaicans, and he and Bernard Jordan were selling drugs for them. He told police that after the fire on September 28, he disposed of gasoline-soaked clothes belonging to the suspects.
Suspects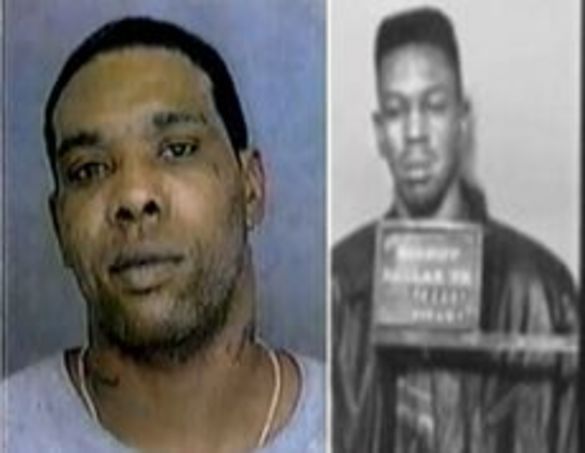 Curly was Curly Diamond, a big-time Dallas drug dealer. Lupe was Vincent Lamont Thomas, the only non-Jamaican of all the suspects and only 18 years old at the time of the fire. Diamond and Thomas worked for two older Jamaican men – Coolie and a man referred to as Soldier. Along with Silky, Diamond and Thomas ran drugs out of a sleazy motel on Lancaster Road and the Regency Village Apartments on East Ledbetter Drive.
The 15-year-old witness told police what he knew about the fire.
This night, the witness would later tell the police, he saw three Lincolns pull up at the apartments and out jumped Curly, Silky, Freddy, and another Jamaican nicknamed "Big Man." There were others, too, whom the boy didn't recognize. They started pulling off their silk shirts, then ordered the kid to fetch some soap at the 7-Eleven next to the apartments. They used it to scrub their hands and arms. Then Curly pulled two cans from the trunk of one of the Lincolns; the boy could smell gasoline on the cans and the Jamaicans' clothes.

Curly had a job for the boy and another accomplice: He handed them $75, ordered them to get rid of the clothes and cans, and told them to stay away from the apartments the rest of the night. ("Out of the Ashes" 2003)
Another witness told investigators he overheard a conversation between Freddy Kreuger and Lupe about taking revenge on "B.J.," Bernard Jordan.
The police decided to reopen the case.
Investigators read old case notes and followed new leads, which led to interviewing several new people and eventually learning the men responsible for the fire.
By the time police received this new information in 2001, Curly Diamond had disappeared, although he was still in the Dallas area through 1999. A few years later, he showed up as a resident of Magnolia, Arkansas. Today, his whereabouts or whether he is alive or dead is unknown.
Vincent Thomas was arrested and charged with capital murder. However, due to lack of physical evidence, he could not be brought to trial, and charges were dropped.
Coolie was eventually arrested for another unrelated murder a year after the fire. He received probation, and he may still be in the Dallas area.
Soldier is believed to be Gregory Allen, a Jamaican with bloodshot greenish-browneyes and a lengthy criminal background. He eventually landed in Manhattan, New York, where he was arrested for numerous drug charges. It is unclear where he is today.
Freddy Krueger was known to law enforcement as Milton Lee Hunter Jr., David Broadbelt, or David Wilson. He was murdered on a subway in New York City in 1992. He had been shot seven times.
*Unsolved Mysteries Wiki lists Curly Diamond as deceased, murdered in a NYC subway shootout in 1992. However, in a 2003 article in the Dallas Observer, it names Freddy Krueger as the one who was shot.*
Police consider the case closed because the main suspect, Curly, is dead.
Aftermath
The Jordan children who perished in the fire were buried on October 1, 1988, with over 2,000 mourners in attendance.
Following the loss of most of her grandchildren, Mollie Jordan, along with Ketrick, moved to Omaha, Nebraska. Ketrick moved back to Texas in 1998 following his high school graduation, and in 2003, he married his girlfriend, Marsha. It is unclear if they are still married today.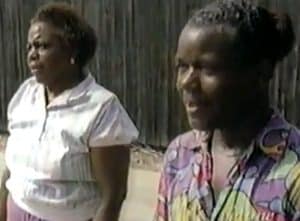 True Crime Diva's Thoughts
I do not have much to say about this because the case is closed. I tried to find current info on Vincent Thomas, but I did not have any luck.
Source for article: "Out Of The Ashes." 2003. Dallas Observer. http://www.dallasobserver.com/news/out-of-the-ashes-6387268.
December 15, 2021: Added pictures of the Jordans and Thomas/Diamond