Sherrlynn Leigh Mitchell, 16, was last seen on Nov. 22, 1973, when she left her home on Eyre Street in Ballarat, Victoria, Australia, to meet a friend at a bus stop.
Sherrlynn was not at the bus stop when her friend's bus arrived.
She worked at Ballarat Woollen Mills. However, she never returned to work and did not collect her paychecks and holiday pay.
Her mother, Betty Hill, desperately searched for her daughter for decades. Shortly after Sherrlynn's disappearance, the family searched local areas and followed up on out-of-town leads.
"We looked everywhere — in old houses, burnt out cars, out in the bush," said Betty in 2011.
The search was unsuccessful, and Sherrlynn's family and friends have not heard from her since.
In 2010, a friend of Sherrlynn's, Alex Girle, set up a Facebook group hoping to pressure the Victoria police to investigate Sherrlynn's disappearance. 
Girle had a child who died suddenly from Sudden Infant Death Syndrome in 2003. A few years later, another child ran away but was safely recovered. So she had closure with one child and a happy ending with another. Girle once said she could not imagine never knowing what happened to her children. 
Not long after creating the group, a user named Cindy posted the following in the group on Aug. 5, 2010:
"We now know that Sherrlynn used different names back in 1973 (Leigh & Ruby); she possibly wrote to law enforcement in '74 telling them she was fine; she sometimes wore a black wig; personal information was recorded incorrectly during the initial police investigation…."
Girle posted shortly before Cindy that Sherrlynn would sometimes go by Leigh when she went out. Unfortunately, the Facebook group is not very active; the last post was in 2020. 
In July 2010, the Victoria Police Belier Taskforce announced the group was investigating whether a woman's body found in the U.S. could be Sherrlynn. 
On Oct. 5, 1980, seven years after Sherrlynn vanished, the body of a young woman between 17 and 19 was found in Henderson, Nevada. 
When investigators could not identify her, they dubbed the young girl "Arroyo Grande Jane Doe."
The girl suffered a horrific death. According to Henderson Police Detective John Williams in a 2018 interview with a local news channel, Doe had been struck multiple times in the face with fists and stabbed in the back of the head with possibly a roofing or framing hammer. She was then stabbed with a two-pronged instrument in the back.
The victim also had tooth no. 27 knocked out when she was killed. Williams said, "The most recent finding is the eye hook ligature." It means that the victim had expensive dental work done that someone with low income or no dental insurance could not afford. The tooth also helped determine her age.
Arroyo Grande Jane Doe had an 'S' tattoo on her forearm that investigators thought would help identify her, but no such luck. 
(UPDATE Dec. 11, 2021: Arroyo Grande Jane Doe has been identified as Tammy Corrine Terrell, 17, of Artesia, New Mexico.)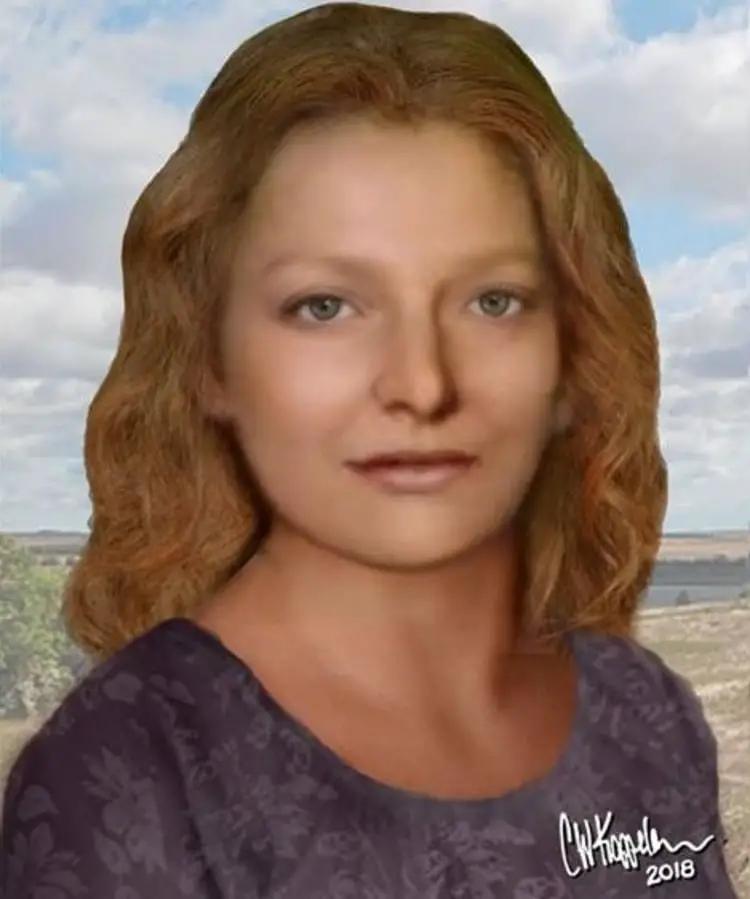 Victoria police obtained a copy of Sherrlynn's DNA profile from Interpol police and DNA from her mother to compare with Jane Doe. However, Sherrlynn's DNA was not a match.
While investigators were disappointed, they now have Sherrlynn's DNA in their database for any future comparisons.
The Belier Task Force disbanded later in 2010. However, Victoria Police formed a new dedicated missing person unit within the Homicide Squad on July 29, 2012, to coincide with National Missing Persons Week. 
Sherrlynn's family was hopeful they would finally have answers. But, unfortunately, Sherrlynn remains a missing person. Her mother passed away in 2016. Sherrlynn's sister, Gaylene, died in a car accident in 1978, but her brother, Gerard, is still alive.
True Crime Diva's Thoughts
Sherrlynn's case is another one that needs awareness because of its age and the few available details. It's sad to think we probably will never know what happened to her.
I don't believe Sherrlynn left town voluntarily because she was supposed to meet her friend that day. Something happened to her at the bus stop or on the way there.
The friend's identity is unknown; I did not see it in any of the few articles available. There was no mention of the name in the FB group that I could find.
As far as Cindy's post in the group is concerned, we don't know for sure that Sherrlynn wrote a letter saying she was okay. That could have been anyone trying to mislead the police.
Several bus stops are on Eyre Street, but I don't know if she had planned to meet the friend at one of these or somewhere else.
Even if she did leave, her family would have heard from her at some point, I think. I also believe if she voluntarily left Ballarat, she probably had help. She was only 16.
I couldn't find out about her family life or how she was in school, or if she had any problems of any kind.