This post contains affiliate links which means I receive a small compensation for any purchase made through these links. Please read my disclaimer for more information.
---
On March 9, 1980, 16-year-old Ronya Livoni of Moil, Northern Territory, Australia stormed off to her room after an argument with a family member and vanished without a trace.
About the Case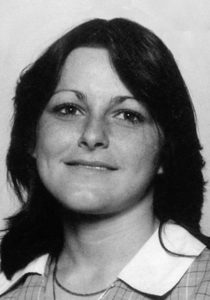 Ronya Livoni and her family moved from Italy to Sydney, Australia in 1970 when she was seven years old. By 1977, her parents separated and her father returned to Sydney. Ronya, her brother Luciano, and their mother, Elsa remained in the Darwin area and settled in the suburb of Moil.
Life in the Darwin area was good. Ronya made many friends and people considered her a good person. Her best friend was Sarah Kendall. The two were inseparable and became blood sisters by cutting their fingers and mixing the blood together.
While life was generally good for the teen, Ronya and Elsa argued more often than not. This caused a lot of strain in their relationship and in the household. Clearly, Ronya was not happy at this moment in her young life.
The Disappearance of Ronya Livoni
Around 8:30 p.m on March 9, 1980, Ronya stormed off to her bedroom after getting into an argument with Luciano for not helping Elsa around the house. She phoned Sarah in tears and told her she was going to run away. The two made previous plans to run away together the following night. They were to meet at a certain favorite place of theirs near Ronya's home, head into central Darwin, and then take a bus to Mount Isa, Queensland, a remote mining town.
Sarah gave Ronya $4 that she owed her and begged her to wait until the following morning so she could go with her. However, Ronya insisted she had to leave that night.
The next morning when Luciano awoke, Ronya was gone. He found nothing missing from his sister's bedroom. All of her belongings and cash were left behind and nothing in her room had been touched.
Luciano and Sarah separately searched for Ronya but with no success. That morning, Ronya failed to show up for work at her secretarial job and Elsa called police.
Police initially treated Ronya as a runaway, despite the fact that she did not take any personal belongings or cash with her. Sarah also initially believed her best friend ran away like she said she was going to do. However, as time passed and Ronya never contacted anyone, police and family and friends suspect foul play.
Authorities believe Ronya Livoni voluntarily left home around 11:00 p.m. March 9, 1980. What happened after that remains a mystery.
There were several unconfirmed sightings of Ronya over the years since she disappeared.
The Inmate
One of those unconfirmed sightings of Ronya occurred in 1992 in Mount Isa, Queensland, the mining town Ronya planned to travel to after she ran away. The following year, an inmate claimed he killed her and disposed of her body down a mine shaft in Mount Isa.
Police searched the area but never found Ronya's body. They concluded the man made the story up after reading media reports covering the case.
The Lodger
Prior to Ronya's disappearance, Elsa took in a lodger named Tom Bonetti and developed a relationship with him. However, the relationship was rocky from the start with Bonetti often physically abusing Elsa and threatening to kill Luciano and Ronya.
Sarah's parents convinced Elsa to get a court order requiring Bonetti to move out. On the day the court order was drawn, Bonetti was waiting outside the courthouse and attempted to get at Elsa, even while her friends and police officials were present. However, he did not harm her.
In 2007, a new detective overlooked Ronya's case and was shocked to find police never questioned Bonetti over the girl's disappearance. He tracked him down to a house in Darwin but discovered that Bonetti had been in the hospital when Ronya vanished and therefore was ruled out as a suspect.
38 years later, Ronya's case remains open and is still being actively investigated by police.
Luciano resides in Brisbane and has two daughters. One bears a striking resemblance to his long lost sister. He reconnected with their father, Corrado in Sydney in the 80s. However, Corrado passed away in 1989.
Elsa passed away in 2013 without ever knowing what happened to her daughter.
If alive today, Ronya would be 55 years old.
True Crime Diva's Thoughts
Luciano was positive nothing was taken from Ronya's bedroom and it looked normal. Nothing had even been touched. So this leads me to believe, like police, she left home of her own accord sometime after her family went to bed, but planned to return back home before everyone awoke.
Police believe Ronya left home around 11:00 p.m. She stormed off to her room at 8:30 p.m. What was she doing in her room for 2.5 hours? Where did she go when she left  after leaving home? Did she make it to Mount Isa as the unconfirmed sightings might suggest? Authorities should have checked bus stations to see if anyone resembling Ronya bought a ticket around March 9th and 10th.
Did the inmate really kill her? Just because police didn't find her body doesn't mean he lied about killing her.
I do realize there are teens who run away with just the clothes on their back, and maybe Ronya did. She insisted to Sarah she had to leave that night, and it does appear she left home voluntarily.  But Sarah and Ronya were very close friends and Sarah always believed that if Ronya could have called her, she would. Ronya never did. I also don't think she would have gone this long without contacting her family, especially Luciano because the two were close.
It's hard to run away without any cash unless someone helped Ronya or she had more cash on her than people knew about – stashed it away somewhere before leaving.
Darwin International Airport is very close to where Ronya lived. Did police ever check outgoing flights around March 10th?
There are people out there who know exactly what happened to Ronya, whether she ran away or was murdered. I feel like this case could go either way but it's the lack of communication between Ronya and family and friends that leads me to believe the murder theory.
Similar Posts:
Copyright secured by Digiprove © 2018 Debra Buck
(Visited 2,077 times, 1 visits today)