The Lost Children of Switzerland
A landlocked country of towering mountains, deep Alpine lakes, grassy valleys dotted with neat farms and small villages, and thriving cities that blend the old and the new, Switzerland is the nexus of the diverse physical and cultural geography of western Europe, renowned for both its natural beauty and its way of life. Aspects of both have become bywords for the country, whose very name conjures images of the glacier-carved Alps beloved of writers, artists, photographers, and outdoor sports enthusiasts from around the world ("Switzerland | Facts, Geography, And History" 2019).
The country is small, with a current population of 8,593,119 – about 0.11% of the world population. A tourist's dream, Switzerland, is not where a person would expect bad things to happen. Its stunning beauty tends to shield us from the truth – where there is beauty, there is also ugliness.  Between September 1981 and May 1986, six children vanished without a trace from different areas of Switzerland.  What happened to the lost children of Switzerland?
Peter Perjesy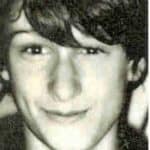 Peter Perjesty was born on January 28, 1967, and lived in Ulisbach-Wattwil (SG), Switzerland.
On September 22, 1981, Peter Perjesy, 14, attended table tennis training with his father in Risischulhaus in Wattwil, SG. He left the training at 8:00 pm and disappeared. His locked bike, along with his jacket, remained in the bike stand on the Friedhofstrasse in Wattwil.
Peter Roth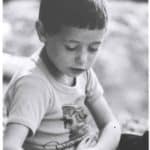 Peter Roth was born on November 7, 1976, and lived in Mogelsberg, Switzerland.
Around noon on May 12, 1984, Peter left school in Nassen (SG)  and started walking home. At some point along the way, he vanished.  A witness saw him at the grocery store, Winteler, where he bought chips for himself and a school friend. The empty chips bag was found at the Haystack, about 300 meters from his home. It's unclear what happened to the friend who was with Peter, but Peter is still missing.
Salvatore Flavio Marino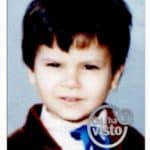 On June 23, 1984, 4-year-old Salvatore Flavio Marino and his father, Giuseppe Marino, were at the Rhone River near Granges, Switzerland, a few miles from Sion. Giuseppe and his friend were fishing while Salvatore played a few meters away. At 6:55 p.m., Salvatore was still there. Five minutes later, he vanished. Guiseppe heard Salvatore screaming, "Papà! Papà!". One source says Salvatore was playing with a little girl, and she disappeared with her family.
Giuseppe ran to the road and saw a white Volkswagen Beetle with two elderly persons inside. The car stopped for a moment and then left.
A search for Salvatore began but lasted only one day.  Additionally, police conducted excavations in the Rhone River, thinking Salvatore could have fallen in. However, they found nothing. Police billed the Marino family CHF 400 (1 Swiss Franc = 1 USD) for the search.
A few days later, a man and a woman called Salvatore's mother several times, asking, "Do you miss your son?" The calls stopped soon after.
After his disappearance, Salvatore's parents returned to their home country, Italy.
Sylvie Bovet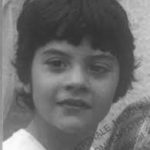 Sylvie Bovet was born on May 1, 1973, and lived in Neuchatel, Switzerland.  She had Cerebral Palsy and was epileptic.
On Thursday, May 23, 1985, 12-year-old Sylvie was at the holiday home, La Rouveraie in Bevaix, Switzerland, a non-profit institution founded in 1880 by Carl Russ-Suchard, a Swiss chocolatier and inventor.
At around 7:00 pm, Sylvie went for a walk in the forest with a teacher and another girl. On their way back, Sylvie walked about 30 yards ahead of them. The teacher lost sight of her at the 2nd fork in the road leading to the holiday home. The path was about 100 meters from La Rouveraie. The teacher assumed the girl made it back to the house safely; however, she never arrived and is still missing.
Sarah Oberson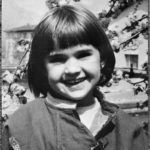 Sarah Oberson was born to Claude and Dominique Oberson on December 13, 1977. She lived in the French-speaking village, Saxon Valais, Switzerland, about 50 miles east of Geneva. A few months after Sylvie vanished, Sarah, 7, went missing from Saxon Valais. Local and international media covered her case more extensively than the others. Her case became the most famous missing child case in Switzerland.
At 5:30 pm on September 28, 1985, Sarah left her home in Saxon to visit her grandmother; however, she never arrived. An hour later, Sarah's parents and about a dozen other people searched for Sarah. The group found Sarah's bike near the school gym. Around 7:00 pm, two young men said they saw Sarah at the schoolyard, which was about 50 meters from her home. Her father, Claude Oberson, called the police at 9:30 p.m. when she still had not returned home. People put fliers up in grocery stores and newspaper agencies. Despite a massive search and investigation, Sarah remains missing. Reports were that she had been seen in Vienna, Austria, so Claude made a dramatic appeal over Austrian radio in early 1986. He pleaded to his daughter: "Struggle, fight, scream! Do everything so that we can find you!"
In 1998,  the Sarah Oberson Foundation opened in her honor.
Edith Trittenbass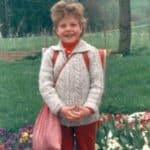 Edith Trittenbass was born on December 18, 1978, and resided in Gass-Wetzikon (TG), Switzerland.
At 8:00 a.m. on May 3, 1986, Edith, 8, left home in Gass-Wetzikon and started walking to school in Wolfikon. However, she never made it to school, and no one has seen her since.  According to one source, police and volunteers spent days searching for the missing girl in the vicinity of Wolfikon in the community of Thundorf TG with no luck.
In February 2018, authorities publicly appealed for information on Edith's disappearance.
Serial Killer Werner Ferrari
Swiss serial killer Werner Ferrari was born on December 29, 1946.
In 1971, Ferrari killed his first victim in Reinach, Basel-Landschaft – 10-year-old Daniel Schwan. For that crime, Ferrari spent eight years of a 10-year sentence at the Zürich detention center in Regensdorf.
Between 1980 and 1989, Ferrari kidnapped 11 children between the ages of 6 and 14 from 8 different Swiss cantons. Police found eight children dead; The other three remain missing –  Peter Roth, Sarah Oberson, and Edith Trittenbass. The investigation into Ferrari's crimes is considered the longest running in Swiss history.
Is it possible that Ferrari murdered all of the children listed here?
All the children listed here were between the ages of 4 and 14 and lived in various areas of Switzerland. All of these disappearances occurred between 1981 and 1986 when Ferrari was not in prison and killed other children. In addition, they occurred between May and September. All the children were leaving a place (Peter) or walking to a specific location when they vanished. While police believe Ferrari is responsible for the disappearances of Peter, Sarah, and Edith, it is possible he kidnapped the other children listed here as well.
True Crime Diva's Thoughts
I do think it's possible that one person is responsible for all or most of the disappearances, and Ferrari is my top choice. There are a few known serial killers in Switzerland, but Ferrari seems the most likely suspect.
All but Peter vanished in broad daylight. Peter vanished around 8 pm, so it was probably dark, although I do not know when the sun sets in Switzerland in September.
It sounds like Peter may not have even made it out of the training center. His bike was still there and locked. Why didn't he arrive and leave with his father? Was he going straight home or somewhere else? Did the police check and interview all the people who were at the training center that night? His case may not be related to the others. He was older and was not walking alone. However, you can't rule it out.
I would say the Sylvie Bovet and Salvatore Marino cases may not be related to the others either. I think in Sylvie's case, it might have been someone associated with the country house they were staying at or a moment of opportunity by someone in the forest at the same time. Or maybe she got lost. Salvatore was kidnapped by an elderly couple, it sounds like.  I wonder why an elderly couple would abduct a small child. Now, it's worth noting that Salvatore's father, Giuseppe, did not actually see the abduction, so it's possible the elderly couple did not abduct Salvatore. Maybe they saw what happened but didn't want to get involved.
When looking at La Rouveraie on Google Maps, there is a trail you can partially see on street view. I don't know if this is the trail Sophie was on or not. However, you get a glimpse of how wooded the area is. It's like Oregon here. Pure forest. So, did Sophie venture off the path and get lost forever? Was the teacher telling the whole story? Why were no other students on the walk with Sophie, her school friend, and her teacher? Did the police interview all the employees at La Rouveraie?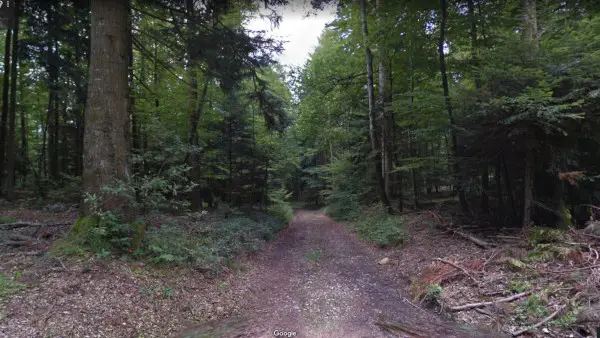 Sarah and Edith were both walking alone when they vanished. Peter was walking with a friend, but he and the friend must have parted ways at some point, which meant Peter was walking alone. Kids are very trusting and even more so back then, so it would not have been hard to lure them into a vehicle.  I don't find it strange that these kids were walking alone. It was a different time period. I remember walking several blocks alone to and from Kindergarten in the 70s. I used to walk alone in a large shopping mall when I was 12 (1982) while my mother did Christmas shopping.  These kids just happened to walk at the wrong time, unfortunately.
I really hope these children are found and their parents, if still alive, can have answers and closure. How unbearable it must be to never know what happened to your child.
Sources: