Jody Lynn Brant disappeared in 1994 while on a solo road trip to Michigan from Georgia. She has not been seen since.
About the Case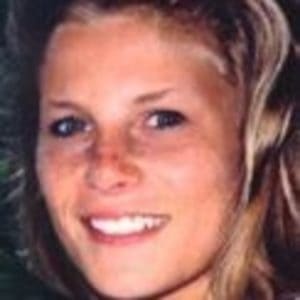 16-year-old Jody Lynn Brant lived at home with her mother and stepfather in Lawrenceville, Georgia, a small town about 35 miles northeast of Atlanta. On May 27, 1994, Jody left home in her 1987 black two-door Ford Escort for an 11-hour journey to Pontiac, Michigan to visit her cousins.
At some point, Jody got lost and called her family from Erie, Michigan. Her family then gave her directions. At 6:00 p.m. she called a friend saying she arrived safely in Pontiac.
On May 29, 1994, Jody's car was found burned around 7:00 a.m. at the intersection of Turk Rd and Consear Rd in Ottawa Lake, MI, just off US-23 but Jody was missing. Police believe someone set the car on fire after 10:00 p.m. on May 28.
Jody Lynn Brant did not have a history of running away or trouble at home.
True Crime Diva's Thoughts
Obviously this is foul play. A burned car is never a good sign. But we know Jody called her family to ask for directions, so I highly doubt she ran away. When she called and said she made it to Pontiac, there is a chance someone forced Jody to make the call.
Her car was found near Ottawa Lake. This area is only a 21-minute drive from Erie, where Jody placed the call saying she was lost. I think something happened to her after she placed the call. I have no idea where exactly she made the phone call though.
I'm a little confused on how she got lost. I-75 goes from Lawrenceville to Pontiac. There is a chance Jody took a wrong exit near Toledo. From what I understand, it's easy to get turned around there. If she found her way to Highway 24, that would take her to Erie.
The Charley Project says she made a call from Erie, OH, however there is no Erie, Ohio – only Erie County, Ohio. It can't be that because the county would have been completely out of her way. But there is Erie, Michigan, so I'm assuming that is where she made the call from. It makes more sense because of where her car was found.
You have a burned car but no body. Burning the body would have left no evidence so why not leave it in the car?
We can't really rule out Jody left on her own. I know most people will disagree. However, she up and left Georgia for Michigan. She made a call saying she arrived in Pontiac when she didn't. And her car was set on fire without her body in it. I think this could go either towards murder or Jody leaving on her own accord. There is no evidence she is dead. She is only presumed dead. I would like to know how she sounded on the phone. Nervous? Fine? What??
There is not a lot of info on this case, but hopefully her family will have answers one day.