Ginger Gover disappeared in July 2018 after leaving a Puyallup, Washington gas station. Her remains were found  a little over a month later. So far, no arrests have been made.
About the Case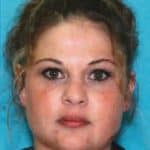 On July 29, 2018, 41-year-old Ginger Gover left her home in Olympia, Washington and drove to a friend's house in Tacoma. She left the friend's house and started driving south to Eatonville to visit one of her other friends.  Along the way, she had a flat tire and pulled into a Chevron gas station at 112th and Canyon Road in Puyallup. There, she called her friend at 10:20 a.m. to notify her of the delay.
At the gas station, Ginger phoned another friend who drove there and helped Ginger change the flat. According to the friend, when Ginger left, she headed in the direction of Eatonville.
Ginger Gover never arrived in Eatonville and disappeared without a trace. Her father said she has a history of drug use, but was starting to turn her life around.
On August 6, Ginger's car, a green Honda Civic, was found abandoned in a warehouse complex on Valley Avenue Northwest in Puyallup. The vehicle was stripped and likely dumped off a trailer in the early morning hours on August 4th, according to the Pierce County Sheriff's Office.
A little over a month later on September 13, 2018, the body of Ginger Gover was found in the 14000 block of 94th Avenue East in South Hill, about 4 miles from the Chevron gas station. Construction workers building a road found the body. Police and crime scene technicians arrived and processed the scene throughout the day.
Police have not released cause of death but are treating the case as a  homicide.
True Crime Diva's Thoughts
I'm super busy right now, but I wanted to get a short post up. I found this new case, and thought I'd post it to get people's thoughts on it. Not a lot of info right now, but obviously foul play was involved here.
Did Ginger's drug use have anything to do with her murder? Did she owe money to a dealer? Or was this the work of a random killer? Did someone at the Chevron follow Ginger?
I wonder if Chevron had surveillance, and if so, did it show anyone talking to Ginger?
What happened to Ginger Grover after she left the Chevron? Her friend says she was heading in the direction of Eatonville which is where Ginger was headed. Her car and body were found in different areas of Puyallup, so she never left Puyallup.  I wonder if she knows anyone in that area and stopped somewhere for whatever reason. Drugs?
Who was the friend who helped change her tire? Male or female? Was this person interviewed by police?
What are your thoughts on this case?