Today's blog post is a guest post by Chris McLeish and Hannah Brown, hosts of "A Wee Bit Gothic." Please check out their podcast! (links at the end of this post)
Here are 10 of our favorite stories we have covered so far on "A Wee Bit Gothic"  
We are sharing 10 of our favorites stories from our podcast. Enjoy and please give us a listen!
The Gorbals Vampire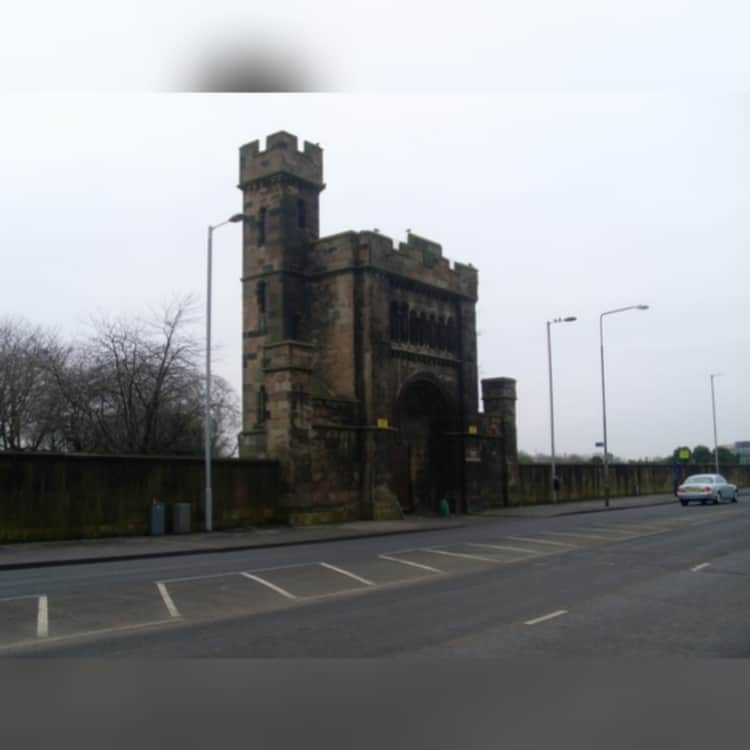 In September 1954, in Gorbals, Glasgow, rumors spread that two young boys were kidnapped and eaten by a 7-foot tall vampire with iron teeth.
The rumors were more prolific among young school children. Parents and police did all they could to calm the hysteria, but the children weren't prepared to let it slide. 
They decided to take matters into their own hands. Hundreds of children took to the Southern Necropolis to hunt the Gorbals Vampire armed with knives, crosses, stakes and dogs. The young Vampire Hunters would snoop around the graveyard all night in search of the villainous child eater. As the evening progressed, the area became thick with fog. Deep dark shadows were cast by the moonlight hitting the towering gravestones. They would creep up on the looming shadows and pounce only to find absolutely nothing. 
Their initial hunt only ended when the rain began, but they were undeterred. Night upon night, they returned to continue their search.
By the third night, interest from the children was beginning to fade, and the fear of the Gorbals Vampire had already set itself in the heart of the community as the press picked up the story. Hysteria spread throughout Gorbals and soon among the wider population until a discussion arose surrounding the impacts of American horror comics on young people. Was the Gorbals Vampire simply a creature born of mass hysteria and children's imaginations, or was it something more?  

Rebecca Brown, Folkslore Scotland
Hannah tells the story in Episode 7: When In Doubt Get the Holy Water Out.  
Scots Aboard the Titanic  
On the night of April 14, 1912, the RMS Titanic struck an iceberg in the North Atlantic Ocean and began her slow journey to the bottom of the ocean, taking with her the lives of over 1500 people who joined her on the maiden voyage.  
Among those on board were some incredible Scottish passengers and crew. Scottish-born engineers remained deep in the belly of the ship, refusing to leave their posts in a desperate attempt to help. 
A Scottish Baptist pastor remained onboard, preaching the Gospel to those on board after securing safe passage for his daughter and niece on one of the lifeboats. Some survivors said that even once the ship descended to the ocean floor, John continued to comfort those struggling in the freezing water before eventually succumbing himself.  
John Law "Jock" Hume was one of the musicians on board. He had previously played in various bands before arriving on the "Unsinkable Ship." In the film "Titanic," the band is portrayed as playing their uplifting music right to the very end.
Jock left behind a pregnant fiancée, Mary Catherine Costin, who gave birth to their daughter Johnann Law Hume Costin on October 8, 1912, six months after his death.
As an unmarried woman, Mary had to fight for John to be recognised as father on the birth certificate. When John's father, Andrew, made it clear he did not approve of the relationship and resisted this registration, Mary was forced to take the case to Dumfries Sheriff Court. On 2 December 1912 an application for paternity was heard and granted, according to the records held in National Records of Scotland. This decision of paternity allowed Mary to appeal for a monetary grant from the Titanic Relief Fund, which supported Johnann financially, as it did for many other families of those lost at sea.

ScotlandsPeople.gov.uk
Jock was the 193rd body to be recovered, but he was not identified until July 1912, according to his FindaGrave entry. He is buried in Halifax, Nova Scotia.
Listen to Episode 17: The Hills are Alive With the Sound of Pumpin' to hear more about the incredibly brave souls on board. 
Burke and Hare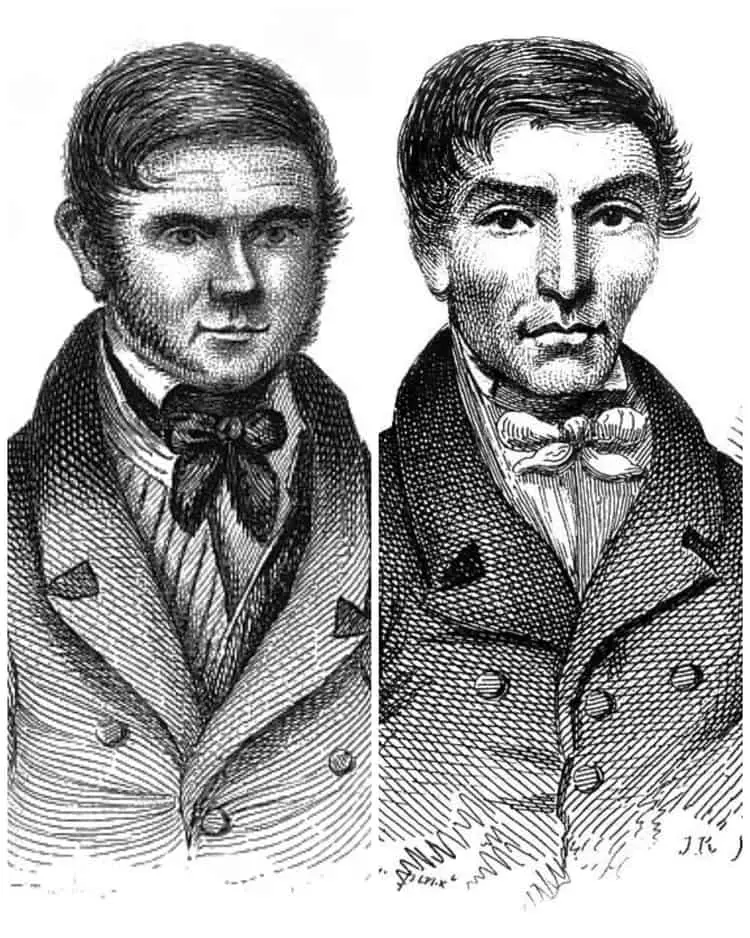 Two of the most famous men in Scottish true crime history were bound to find their way onto our list.  
William Burke and William Hare, along with Helen McDougal and Margaret Hare, were accused of killing 16 people over a period of 12 months in the interest of selling the victims' bodies to surgeons for dissection and medical research. This was a period when grave robbing had become a problem for the police. Burke and Hare's success came largely from the fact their subjects were fresher than the usual stolen bodies.
Their customer was Dr. Robert Knox, a well-regarded anatomical lecturer with a flourishing dissecting establishment in Surgeon's Square. The ensuing criminal investigation and trial raised troubling questions about the common practices by which medical men obtained cadavers, about the lives of the poor in Edinburgh's back alleys, about the ability of the police to protect the public from deliberate, unprovoked murder for gain.

BurkeandHare.com (site taken down after I published article)
Listen to Episode 22: It's a Hard Knox Life to hear more about these terrible men, their method of body collection, and their inevitable downfall. 
Brontë Business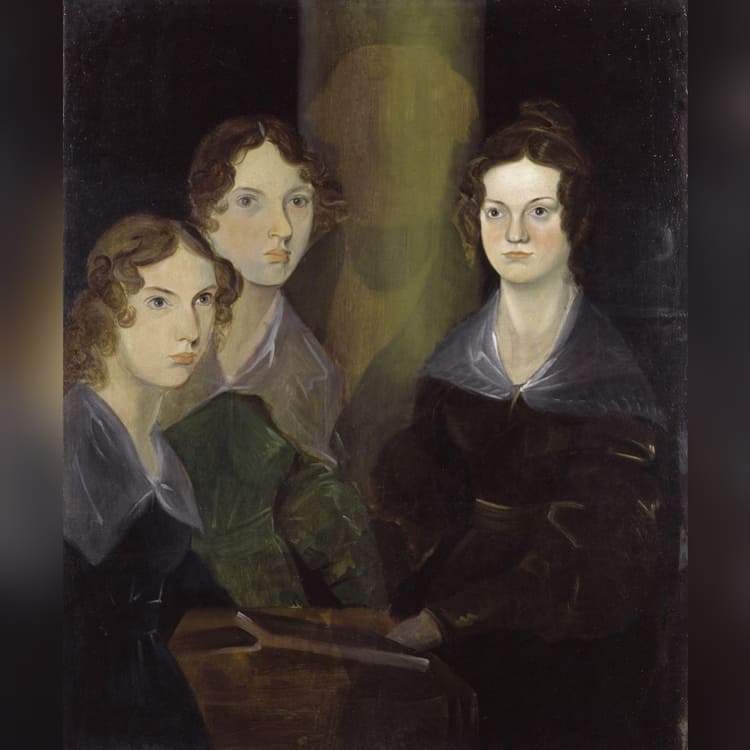 The incredibly famous Brontë sisters (Charlotte, Emily, and Anne), but not many people know of their tragic lives and why their catalog of work is so minimal. Hannah did a four-part series looking at the most famous work of these incredible women: Jane Eyre, Wuthering Heights, and The Tenant of Wildfell Hall. 
The sisters grew up and lived in Haworth, a village in the city of Bradford, West Yorkshire, England. During the time of the Brontës, the main industry in the village was that of weaving. However, the Industrial Revolution of the mid-Victorian era would herald the arrival of mills in the surrounding area to the village. Able to house modern technology to replace traditional handlooms, the changing industry meant fewer people were needed to work the machinery.  
Haworth had an unusually high mortality rate amongst its inhabitants. Average life expectancy was estimated to be somewhere between 22 and 25 years of age, and 40% of children died before six. None of the Brontë children lived past 40 and their father, Patrick, outlived them all, passing away in 1861.
Haworth was plagued with pollution and unsanitary living conditions. The village did not have an efficient sewage system, and the primary source of water came from wells. This lack of a sewage system meant the water was often contaminated with fecal matter. This wasn't the only thing believed to be polluting the water.  
This 4-part series begins in Episode 16: She's the Size of a Postage Stamp and continues through to Episode 19: Pew Pew. 
Square Mile of Murder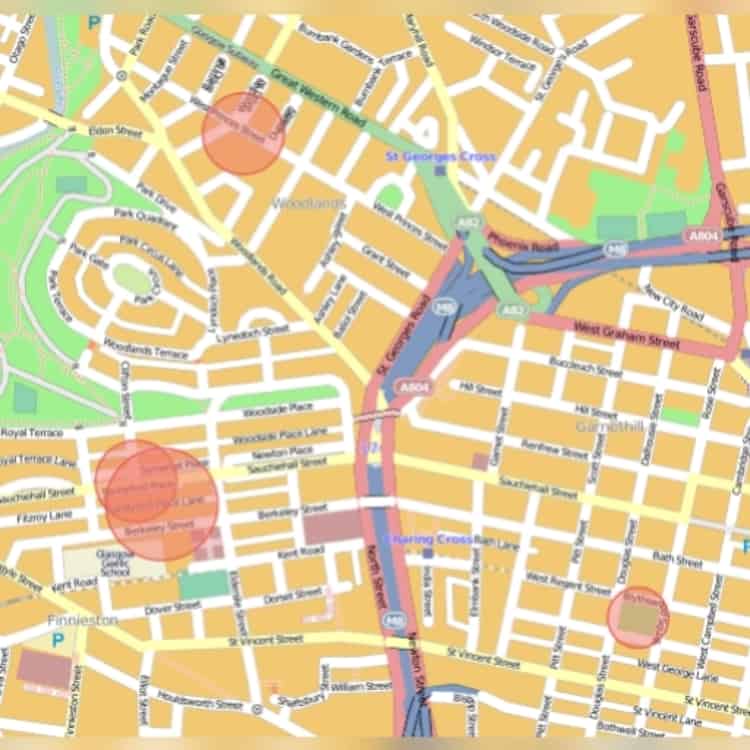 A phrase coined by Jack House in 1964 in his book "The Square Mile of Murder." In Episodes 2-5, Chris breaks down each case within this square mile. Four grim cases happened in a relatively short space of time within one square mile of Glasgow city center.
First: Madeleine Smith was accused of killing her lover Pierre Emile L'Angelier by lacing his cocoa with arsenic. 
Next, in the Sandyford murder case of 1862, Jessie McPherson, a servant, was brutally struck forty times with a meat cleaver. Her friend and fellow servant Jessie McLachlan, who often used the name Mary MacDonald, was accused but always maintained her innocence. She accused the elderly father of McPherson's employer of the murder.
Next, Dr. Edward William Pritchard, known as "The Human Crocodile," was convicted of killing his wife, Mary Jane Pritchard, and his mother-in-law, Jane Taylor. He had poisoned his victims but seemed inconsolable at his wife's funeral and had the coffin opened so that he could kiss her one last time.  
Pritchard earned his nickname after crying crocodile tears at the funeral and later at his trial. He was also suspected of killing a 25-year-old servant who died in a fire at his Glasgow home in 1863.
Lastly, police pinned Marion Gilchrist's death in 1908 on Oscar Slater, and her case became the subject of a major miscarriage of justice. The 83-year-old woman was beaten to death in her home during a robbery.
Listen to hear all the twists and turns of these exceptional cases. 
Source: Gillian MacDonald. "The Chilling Curse of Glasgow's 'Square Mile of Murder.'" iNews.co.uk. October 6, 2017. https://inews.co.uk/inews-lifestyle/travel/glasgow-square-mile-murder-95158
North Berwick Witch Trials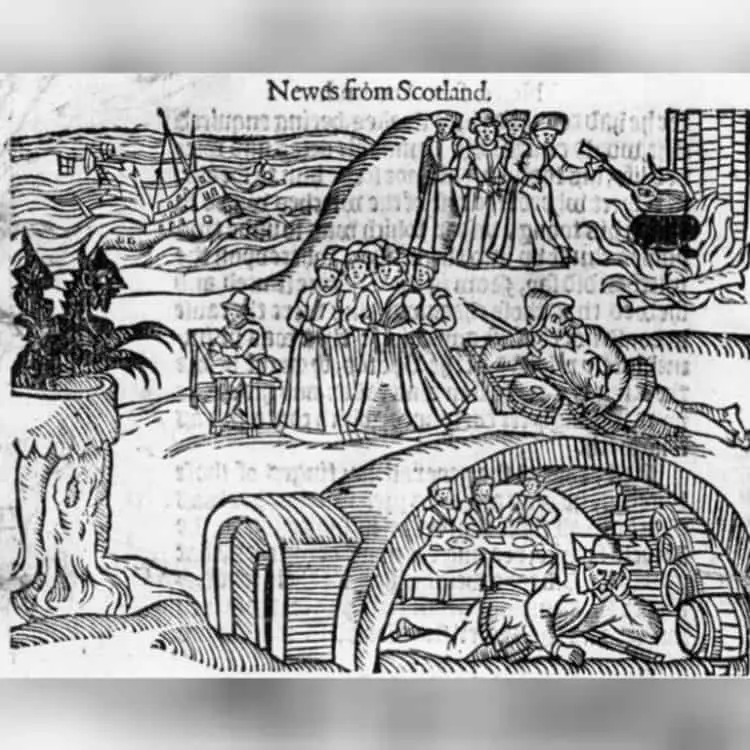 Chris went to High School in North Berwick, where some of Scotland's most famous witch happenings took place.  
King James VI of Scotland was paranoid about witches. He was convinced they were conspiring to remove him from the throne. Therefore, his involvement with the accusation of witches is unusually high for a man in his position of power.  
These particular trials took place in 1590; they ran for two years and implicated over seventy people. These included Francis Stewart, 5th Earl of Bothwell, on charges of high treason. Some of the methods used to torture confessions out of these women and men are gruesome, and their bravery is admirable.  
Chris talks about the trials in detail in Episode 6: Walkin' About With a Big Horsey Face. 
Greyfriar's Kirkyard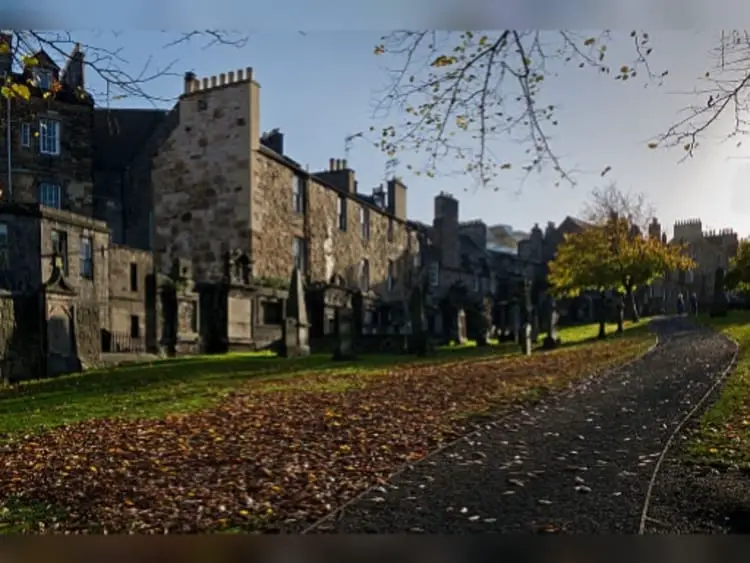 Greyfriars Kirkyard and Kirk are designed in a very gothic style and sit at the end of George IV Bridge, Edinburgh. Within its gates hide many a secret and is well worth a visit.  
The grounds were used as a prison to hold 400 people back in the Covenanter days. Bloody MacKenzie's Tomb has been the site of many examples of ghost and poltergeist activity. Of course, we cannot forget that it is the burial site of Scotland's most loyal pooch, Bobby. Greyfriars Bobby was the loyal dog who guarded his master's grave for 14 years before eventually being laid to rest there himself.  
For Harry Potter fans, it is worth noting that the Kirkyard is yards away from the Elephant House, where JK Rowling wrote a lot of the Harry Potter manuscripts. If you wander around the grounds, you can find the names of many HP Universe characters, including he who shall be named himself.  
Episode 13: Don't Diss the Unicorns contains all you need to know about this stunning location. 
Hauf-Hang't Maggie  
Ever have a nightmare about being buried alive? Well, that almost came true for Maggie Dickson in 1724.  
The story of Maggie Dickson began when her fisherman husband abandoned her, and her unfortunate circumstances forced her to find work at an inn in Kelso in the Scottish Borders in 1723.
Maggie formed a romantic relationship with the innkeeper's son and became pregnant. However, she concealed her pregnancy for fear of losing her job. Sadly, the baby was born prematurely and died.
Maggie decided to place her deceased baby in the nearby River Tweed to hide her ordeal further but could not go through with it. Instead, she left the baby on the riverbank, where someone discovered it, ultimately revealing her secret.
According to The-Grassmarket.com, Maggie was "charged under the Concealment of Pregnancy Act contravention and taken back to Edinburgh for trial and execution – the latter taking place in public in the Grassmarket on the 2nd September 1724."
Maggie's body was placed in a coffin for transferal back to her home in Musselburgh after being pronounced dead.
While the travelers were transporting her body to Musselburgh, they heard banging from inside the wooden box. They stopped and opened the box and were shocked to discover Maggie Dickson was not dead but very much alive!
The law saw it as God's will that she survived the gallows, and Maggie Dickson lived for another 40 years and became known as Hauf-Hang't Maggie or Half-Hangit Maggie.
A pub in Edinburgh's Grassmarket is named in her honor and sits on the site where her story began nearly 300 years ago.
Hannah tells all in Episode 4: Water's Not Very Flammable.  
Macbeth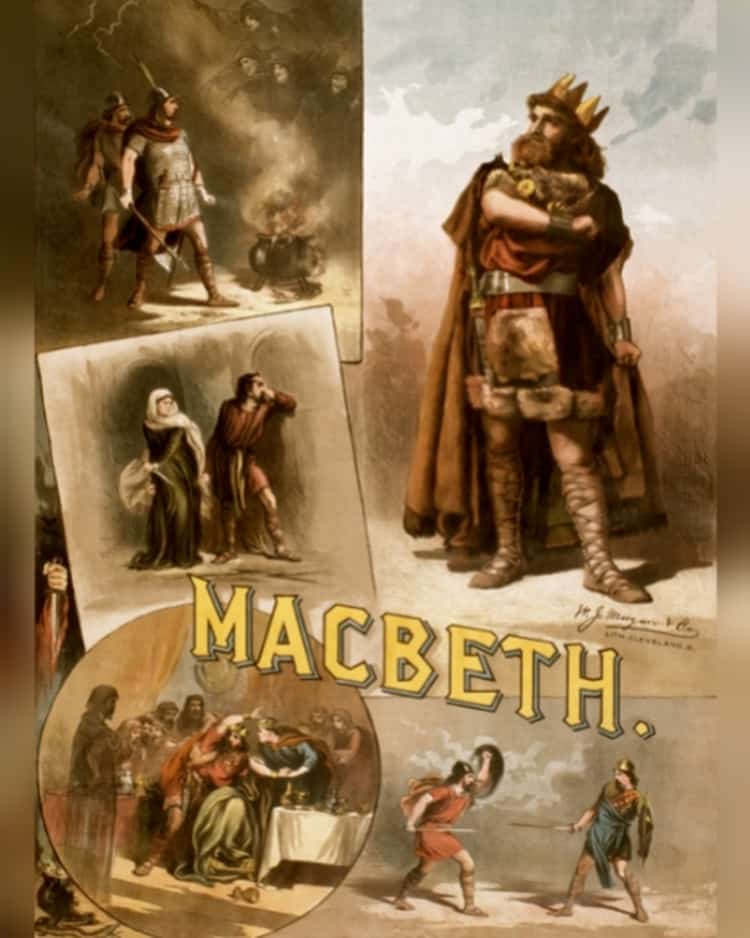 Most of us know the story of Macbeth. Not everyone is a fan of Shakespeare, and we understand that. However, the roots of the story and Shakespeare's inspiration may surprise you! Of course, we can't forget about the dreaded curse of the play that shan't be named within a theatre. Where does that come from, and how many people have fallen victim to the curse? 
Chris reveals all in Episode 21: What a (Witch) Pricker. 
Robert Liston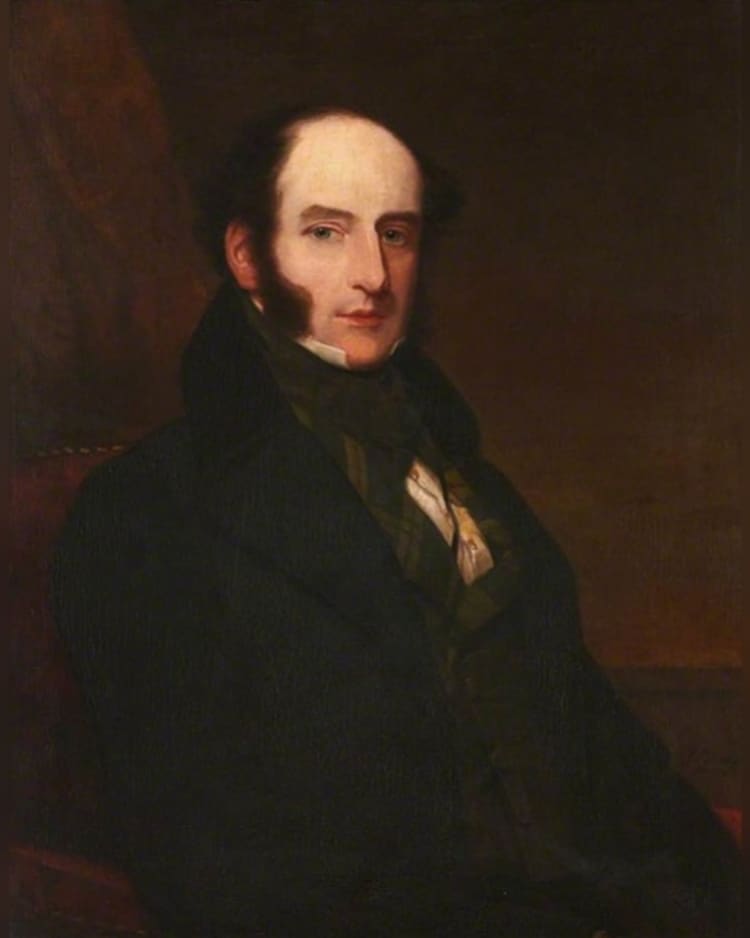 Robert Liston is one of Scotland's most celebrated medical professionals, recognized as a prolific surgeon of great skill in his day. This was a time where anesthetic was unheard of, and mortality rates were high. Speed was a key factor in ensuring the survival of a patient. We found some of his most famous cases baffling to the modern ear, and Chris touches upon 4 of them. Have you ever heard of an operation with a 300% mortality rate? 
Neither had we! We couldn't simply pass on the opportunity to celebrate Alexander Fleming in this episode, a man responsible for discovering and developing penicillin.  
Listen to Episode 23: A Prescription for Mould Juice