This post may contain affiliate links. Please read our disclaimer for more information.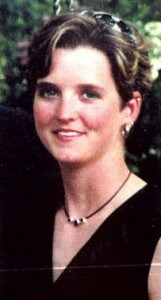 To read about this case, please click here.
I don't know what to make of the pictures of the girl in the brothel. She does bear a striking resemblance to Amy. It's her eyes that get me – they are identical to Amy's.
Let's talk about Amy when she was still on the ship.
I don't believe anyone came to the cabin because they would have risked waking her family. A lot of people question Ron Bradley, Amy's father, on whether he could really have fallen back into a deep sleep in the short amount of time that he did. They think he would have heard Amy leave. I disagree. I have woken up early like that, fell back asleep, and when I awoke again, I struggled to open my eyes. That's how asleep I was. Amy would have quietly walked out the cabin so as not to disturb her family.
Yellow lives in Grenada, which is very close to Aruba and Curacao. I think this guy knows exactly what happened to Amy. Personally, I think she was drugged on the ship (which was put into that drink Yellow gave her), taken off the ship in Curacao and sold or taken to a brothel. And yes, I do think it's possible that she is still alive today.
There have been several sightings of Amy up until 2005. Aside from the brothel, there was a sighting in San Francisco, CA in 2003 that is a credible one. Amy was seen there with some men in a public place. If that is true, why didn't she make a run for it? How come she has not tried to escape since 2005? Is she dead? Too ashamed to come home?
Similar Posts:
(Visited 17,124 times, 1 visits today)