Carol Rofstad was murdered on the Illinois State University campus in Normal, Illinois in 1975. Her case has never been solved.
About the Case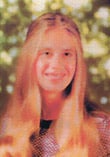 21-year-old Elk Grove, Illinois native, Carol Rofstad was attending college at Illinois State University (ISU) in December 1975.
On December 23rd, the college was out for Christmas break, but Carol stayed behind to work at a retail store. Around noon that day, Carol was found beaten and unconscious outside her sorority house at 602 S. Fell Avenue. An 18-inch railroad tie was found nearby. Carol had been laying there for about 12 hours before she was found. Money was discovered in her purse and there was no evidence of sexual assault.