This post may contain affiliate links. Please read our disclaimer for more information.
In April 2009, 17-year-old Brittanee Drexel from Rochester, New York, asked her mother if she could go with friends down to Myrtle Beach, South Carolina for spring break, a common thing for Rochester teens to do every year. Her mother, Dawn Drexel, said no because she did not know the friends Brittanee was going with.
On April 24, 2009, Brittanee asked her mom if she could go with her friends to Charlotte Beach in New York state for the weekend. Dawn said yes.
The next day Brittanee phoned Dawn, who believed she was still at Charlotte Beach.
"Mom, I'll see you tomorrow, I love you,"
In reality, Brittanee Drexel and friends Jennifer Oberer, Philip Oberer, and Alanna Lippa, traveled to Myrtle Beach on April 24th. The group checked in to the Bar Harbor Resort on North Ocean Boulevard.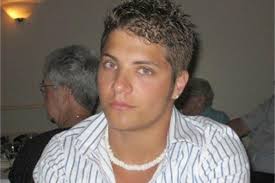 20-year-old club promoter, Peter Brozowitz (some reports refer to him as Broswick) and his friends, Matthew Abrams, Philip Watson, Keith Cummings, and Anthony Schimizzi – all from Rochester – were staying at the Blue Water Resort on South Ocean Boulevard, about 1.4 miles from where Brittanee and her friends were staying.
Brittanee was friends with Brozowitz back in Rochester. On April 24th, Brittanee and her group of friends went to Club Kryptonite, a Myrtle Beach nightclub located at U.S. 17 Bypass and 29th Avenue North, where they ran into Brozowitz and his friends.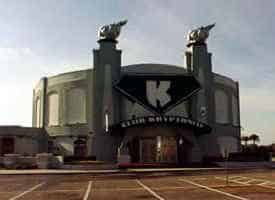 The next morning on April 25th, between 11:00 a.m. and noon, Brittanee met Brozowitz and his gang on the beach near Blue Water Resort. Later that night, Brittanee met with the group again in their hotel room around 8 p.m.
Brittanee left Blue Water around 8:10 p.m. and has not been seen since, according to the police report.
As she headed to her hotel, she began texting her boyfriend back home, John Grieco. Around 9:15 p.m., the texts stop. John attempted to text her back but the texts went unanswered.
John sent her a text, threatening to call Dawn and tell her where Brittanee was if she did not respond back.
Brittanee never did.
John immediately called Dawn to tell her what was going on. Dawn began calling and texting Brittanee and her group of friends. All calls and texts to them went unanswered.
A few hours later, around 1 a.m. on April 26, Brozowitz and his friends hurriedly checked out of the Blue Water Resort and headed back to Rochester. Upon his arrival back in Rochester, Brozowitz immediately lawyered up.
Brozowith later went on the Dr. Phil Show in an attempt to clear his name.
During the investigation, it was revealed that Brittanee's cell phone pinged more than once near the Georgetown County/Charleston County line shortly after her disappearance on April 25th.
Amost one year after Brittanee disappeared, a college student came forward with a cell phone video he recorded on April 24, 2009. In the video, Brittanee is seen sitting on the bed and in a chair on the balcony in his hotel room, texting. It is unclear why this student waited so long to come forward.
August 2011, authorities searched an apartment 22 at Sunset Lodge in Georgetown, SC, but released little details at the time. Residents referred to the man who lived there as "Mr. Clean" because of his appearance.
In 2012, police released the name of that man as a person of interest –  convicted sex offender, Raymond Moody. Moody, 53, resided in the apartment for six months following Brittanee's disappearance.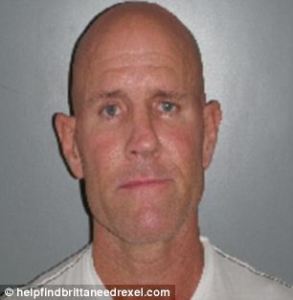 Brittanee Drexel has never been found. Her family believes she is a victim of human trafficking. Others believe she was murdered and her body dumped in a swamp.
Human trafficking has become big in South Carolina in the last few years with Myrtle Beach being one of the major U.S. hubs. Police will not rule it out but that is not the main focus of the investigation and never has been.
Overall, from 1997-2010, South Carolina reported 12 cases of documented sex trafficking. Out of those cases, 12 individual women were victims of this crime, according to Doors to Freedom, an organization that helps victims of sex trafficking.
In 2005, Jose Hernandez-Becerra of Myrtle Beach, SC was charged with Prostitution/Brothel Owner and Sex Trafficking involving multiple victims.
In October 2009, Jorge Flores-Rojas was convicted of operating a sex trafficking business from Charlotte, NC to Washington D.C. He was arrested in Myrtle Beach.
Brittanee's family set up a website to aid in their search for her.
One cannot stop believing that one day Brittanee Drexel will come home. We must believe anything is possible. Jaycee Dugard
 is a perfect example of that.
To read my opinion on this case, please click here.
Update: June 9, 2016: FBI believe Brittanee Drexel may have been held captive for several days and murdered.
Update: July 14, 2016: Police announced a suspect or suspects have been identified in Brittanee's disappearance and possible murder. However, no names or additional details have been released so far.
Update: March 25, 2017: K9 unit, excavator on scene of search for Brittanee Drexel's remains in Georgetown County
Similar Posts:
Copyright secured by Digiprove © 2017
(Visited 37,610 times, 1 visits today)