19-year-old University of Missouri Kansas City (UMKC) student Jesse Ross disappeared from Chicago while at a mock United Nations conference. He has never been found.
About the Case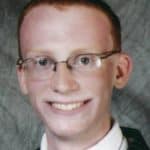 In November 2006, Jesse traveled to Chicago for a United Nations Conference at the Sheraton Inn Office and Towers. On November 20th, he phoned his parents and said he was having a blast. Everything was good.
In the early morning hours of November 21st, the final day of the conference, there was an "emergency" meeting. Before the meeting, there was a dance and parties. More than 1,000 students across the country were in attendance at the mock conference.
(Visited 336 times, 1 visits today)